You can't save money unless you know where you're spending it!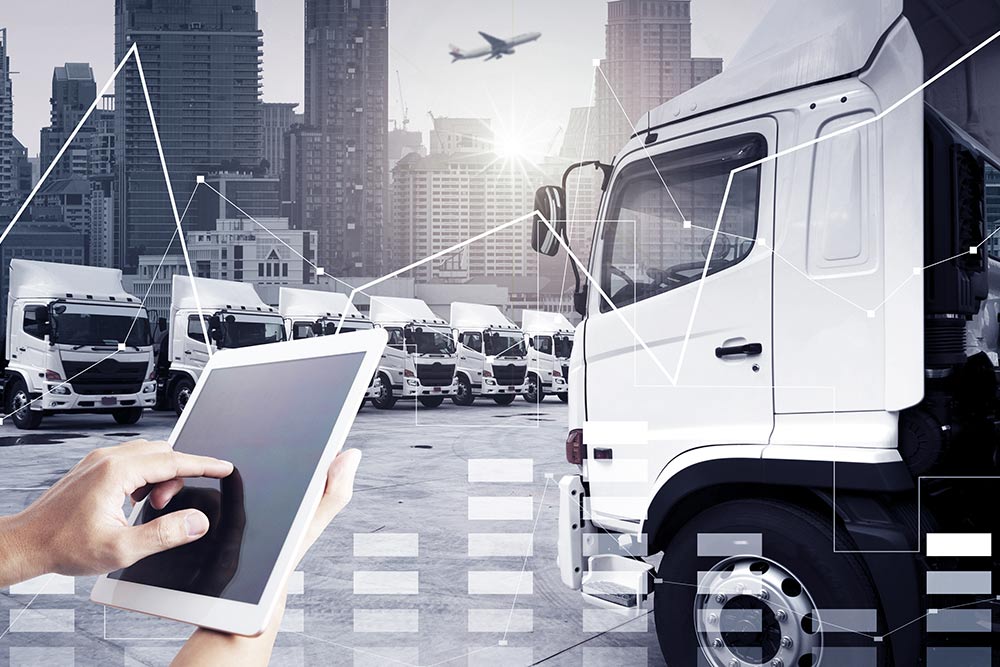 But what if had all the financial information and business insight you needed to understand your company inside out? Then you could concentrate on the areas where you're making money and zap any problem areas! When businesses are running out of control, they start making mistakes, and mistakes result in lost opportunities and more costs. 
We've seen it before – businesses paying subcontractors twice for the same job. Missing billing opportunities and receiving unexpected invoices on the last day of the month, throwing a massive spanner in your cash flow. Or failing to optimise every leg of a journey when you could have been taking advantage of return loads marketplaces.
TrackTrans is a modern, flexible transport management system (TMS) optimised to the financial needs of your business. It provides financial visibility of your logistics and transport operation whenever you need it.
So, here's the lowdown on where a Cloud-first TMS tailored to your business will help make you more money and reduce your administration by up to 90%.
1. Insight at Your Fingertips
A modern TMS will provide all the business reports you need to track, control and run your logistics operation. By setting up dashboards with the precise information you need, you'll be able to track a wide range of key metrics. Which jobs are still pending for billing and how much you still have to pay. Exactly where stock is down to item level, what and where are returns in the supply chain. What work is being sub-contracted and at what cost. 
In short, at the press of a button, your TMS will provide a series of eye-opening reports and business insights to these and many more questions you need to monitor every day to help you optimise your business. So, if you're tracking supply chain and logistics budgets for a client who suddenly demands an urgent update or you have a management meeting unexpectedly called for the morning, you can automatically generate reports of key performance indicators to incorporate in your reviews.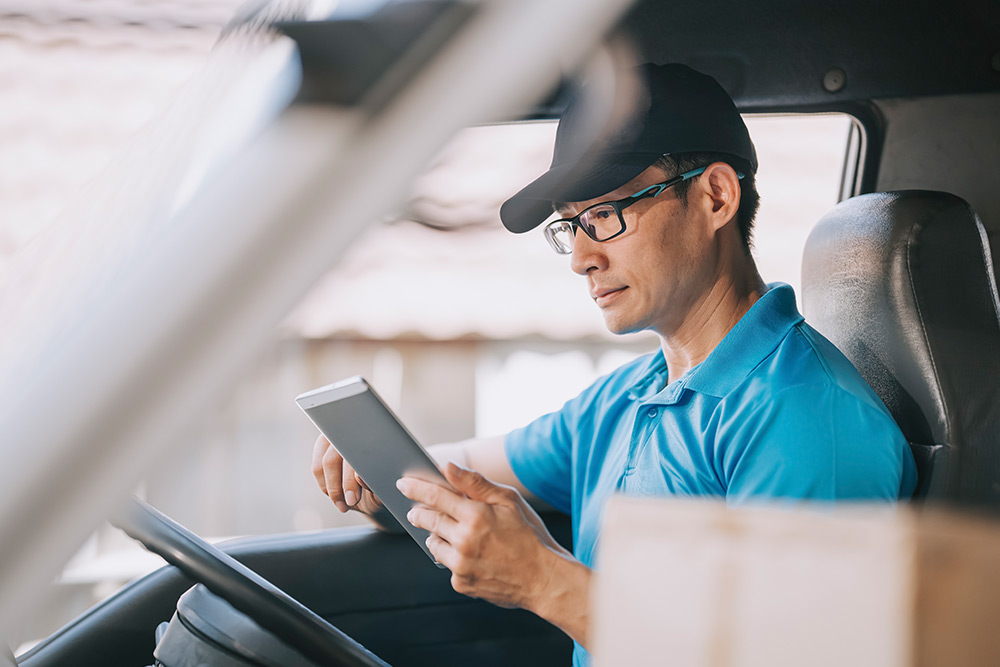 2. Get Better at What You Do
Running a transport and logistics business, tracking all your assets whether it be people, trucks or premises whilst at the same time keeping all your customers happy, can feel like an impossible task. 
A TMS will take a massive slug of this administrative burden off your plate and help you improve efficiency. For example, integrating your TMS with your clients' job allocation systems immediately removes any potential errors from manual keying whilst the automated planning and scheduling that would takes hours if attempted manually, is completed in seconds. Plus, sophisticated algorithms plan the most efficient way to reach a destination whilst all the information regarding locations, route changes and additional directions is automatically sent to your drivers' mobiles and can be updated in real time. 
The benefits of integration don't stop there.  The most advanced TMS solutions like TrackTrans have warehouse management capabilities built in and can also integrate direct to your clients' enterprise warehouse management systems. This ensures that both you and your clients have full visibility of items across the supply chain and enables you to track returns, manage multiple and pop-up depots with ease.
Additionally, electronic proof of delivery systems (ePOD) also play a massive role in improving the efficiency of your transport operation. When seamlessly integrated with the TMS, the benefits are further magnified. You can send accurate consignment details directly to your drivers. Arrival times, waiting time, POD time and date with printed and Facsimile signatures are collected electronically and seamlessly synchronised with head office so that you can track your business in real time across every delivery, validating collections, managing returns and automatically invoicing jobs when they're completed, and all electronically without a single sheet of paper to get lost or have to file.
3. Tune Every Leg of Journey
A modern TMS will allow you to track and tune every part of your business, for example providing standardised costings for every leg of the journey and immediate access to analytics helping you further reduce freight spend and drive efficiencies. You can even have internal tariffs to compare with actuals and any exceptions will be automatically flagged. Additionally, some of the more advanced TMS solutions also integrate automatically with a range of 'Return Loads Marketplaces' to help you make money on return trips.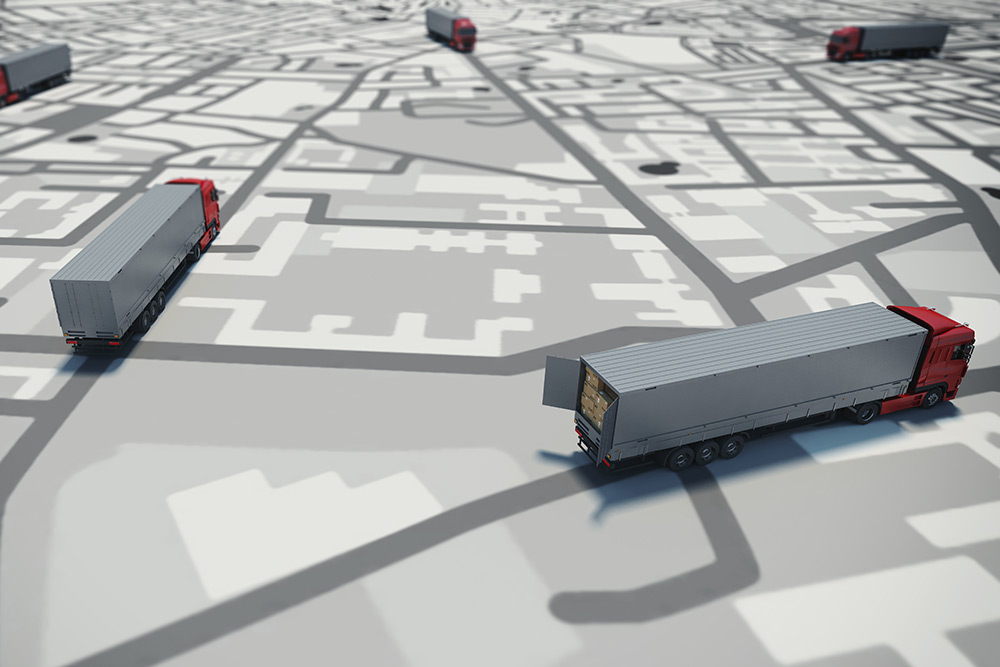 4. Track Your Assets
The biggest costs in a transport business are typically your trucks, your drivers and fuel. Plus, if you run a warehouse operation either directly or as part of a supply chain project for your clients, then warehousing and premises. Selecting the right TMS will ensure it provides modules that track all these assets, running, for example, automatic asset depreciation calculations across any physical equipment like trucks, vans, trailers and fork-lift and providing resource management of both people and equipment ranging from holidays, hours and driver-certifications to vehicle checks and maintenance, while automated route planning optimises delivery planning and minimising distance travelled, hence fuel bills.
5. Any Time, Any Location
Cloud computing is fast becoming the bedrock of digital transformation and is revolutionising how modern TMS solutions are delivered. Unlike on-premises systems, Cloud First TMS offers considerable savings – there's no need to purchase, maintain and manage expensive servers and infrastructure. Instead, the Cloud service provider takes care of everything for you. Additionally, with the correct security and authentication, your staff can access information or documents while they're away from the office whenever they need to through mobile and web-enabled devices.
Of course, security of data is critical. With a Cloud-based TMS, your solution provider ensures that all your information is always accessible and safely backed up, with a comprehensive disaster recovery plan to ensure 24-7-365 availability. You don't need to do anything: it's all handled for you. 
TrackTrans
Offering two essential software solutions in one package, TrackTrans includes a highly configurable Transport Management System (TMS) and a sophisticated ePOD application, all backed by powerful reporting and integration capabilities and an integrated warehouse management function. 
Proven, modern and flexible; our system has become the solution of choice for many of the best-known brands in logistics.
Test drive TrackTrans and try our free demo today!