"Why should I move my business to the Cloud?"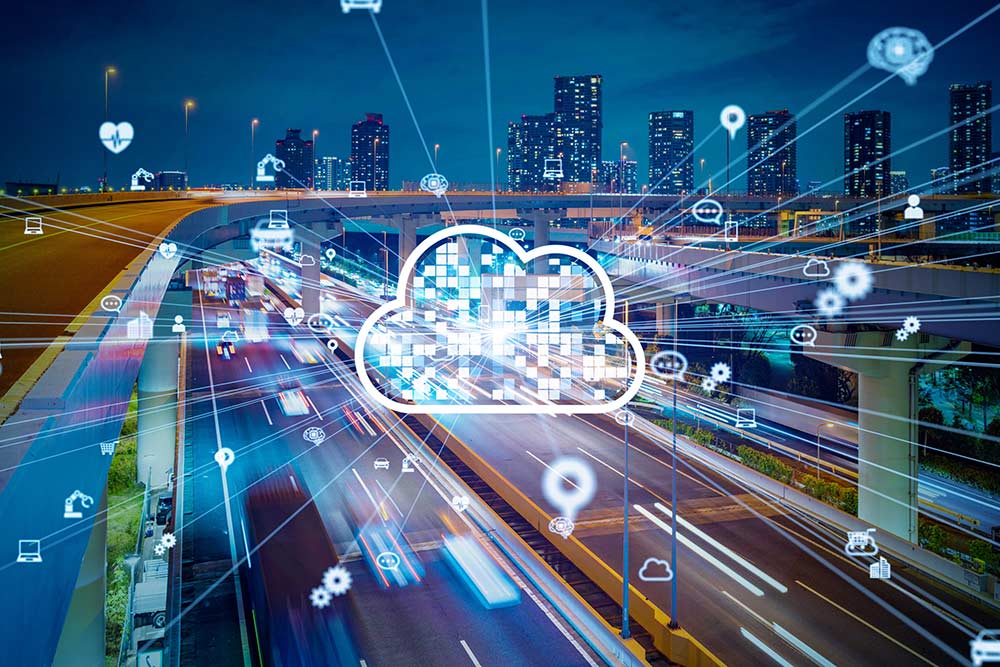 Cloud computing is fast becoming the bedrock of digital transformation and is revolutionising how companies deploy and manage their digital infrastructure. 
The transport and logistics sector is no exception. As distribution companies struggle to face the combined challenge of ever-growing demands from customers and clients for rapid delivery and real-time visibility with the necessity to control cost and optimise business operations, the need for a modern, flexible transport management system (TMS) has become key.
The TMS also needs to be cost effective, quick and easy to deploy, yet flexible enough to meet the varied needs of each business – this is where a Cloud-based TMS really stands-out. As the deployment model of choice for transport and logistics companies of all sizes, 'Cloud-first' offers an attractive alternative to traditional in-house data-centres.
Here at TrackTrans we've developed our software with the goal of making it the most flexible, best-in-class TMS on the market and a key element of this approach is being Cloud-based. Indeed, there are a host of compelling benefits to this Cloud-first approach. 
1. Affordability
Unlike on-premise systems, Cloud computing offers considerable savings in your company's IT costs.  
There's no need to purchase, maintain and manage expensive servers and infrastructure. Instead, the Cloud service provider takes care of everything for you. Further, TrackTrans TMS software is charged on a monthly basis, with costs priced on the amount of service you use in the month in a model known as Software as a Service (SaaS). Thus, you only pay for what you use in the month; there's no up-front capital cost and the monthly subscription is typically paid from your operational budget, helping improve your cash flow and deliver a rapid return on investment (ROI).
2. Flexible
Business flexibility is key in the fast-changing world of distribution and Cloud-based TMS offers the ultimate in flexibility.  
For a start, the very latest features and functions of your TMS are always at your fingertips. TrackTrans manages everything for you, you don't need to worry about the maintenance of your software or the hardware it resides on. Our team ensures that TrackTrans is fully up to date – this includes refining the application's availability, compatibility and reliability. 
Secondly, no system operates in isolation and it's key that your TMS can seamlessly integrate with other applications already deployed in your business. TrackTrans already has off-the-shelf integrations with many popular ERP and financial packages – any new integrations that may be required are quick to build.
TrackTrans also offers greater flexibility for your staff in their day-to-day work. If for example, they need to access any information or documents while they're away from the office – with the correct security and authentication – you can easily access your 'virtual-cloud-office' whenever you need to through mobile and web-enabled devices.
TrackTrans' Cloud approach also offers you high degrees of scalability, making it ideal if your business is growing or if you have fluctuating needs. You can seamlessly scale the services up or down on a monthly basis as you adjust to seasonal variations or growth spikes, giving you the ultimate in business flexibility.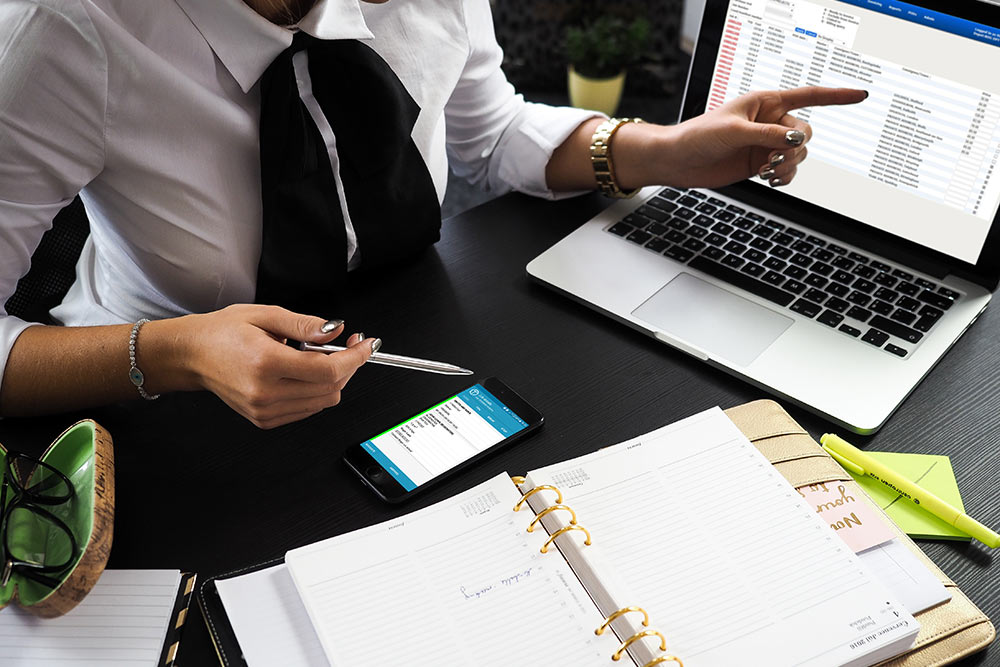 3. Rapid deployment
Accessible via most internet browsers, with simple mobile applications available for download – there are no heavy-duty installations with TrackTrans. Our Cloud-based TMS is easy to implement and offers rapid-deployment that can have you up and running, often in a matter of days! Of course, digitising your business requires careful planning prior to the deployment of a new TMS and TrackTrans' unique customisability enables it to adapt to your operation with minimal configuration.
4. Security
A traditional on-premise transport management solution stores your data on office-based servers. This means, you are tasked with the responsibility of protecting your information from increasingly sophisticated cyber-attacks. There is also the potential of a network failure or natural disaster, meaning more money would have to be invested in a backup/recovery infrastructure. 
With a Cloud-based TMS, a team of experts ensure that your important information is always accessible and safely backed up with a comprehensive disaster recovery plan to ensure 24-7-365 availability. Having received both ISO27001 and ISO900 from the International Organisation for Standardisation (ISO), TrackTrans is trusted and highly secure – this means that you can rest assured knowing that your data is in the safest of hands. 
5. Rapid ROI
The acceleration of digitisation due to the COVID-19 crisis has made it quite clear that Cloud technology is here to stay. With lower up-front costs, faster time to benefit through rapid implementation and quicker access to crucial business insights – TrackTrans drives a swift return on investment, measured in weeks rather than years.
Future Proofing with Cloud-First
A Cloud-based TMS provides all the advantages of an enterprise-strength operation to logistics firms of all sizes. TrackTrans is the ultimate technological equaliser in logistics – leveraging the agility, flexibility as well as computing power of the Cloud to enhance your operation and prepare you for whatever comes next.