For the past two years, a shortage of semiconductors has had a major impact on the automotive supply chain. The lack of crucial automotive parts has forced many businesses to cut production – prices have therefore increased exponentially, particularly the cost of new electric vehicles (EVs).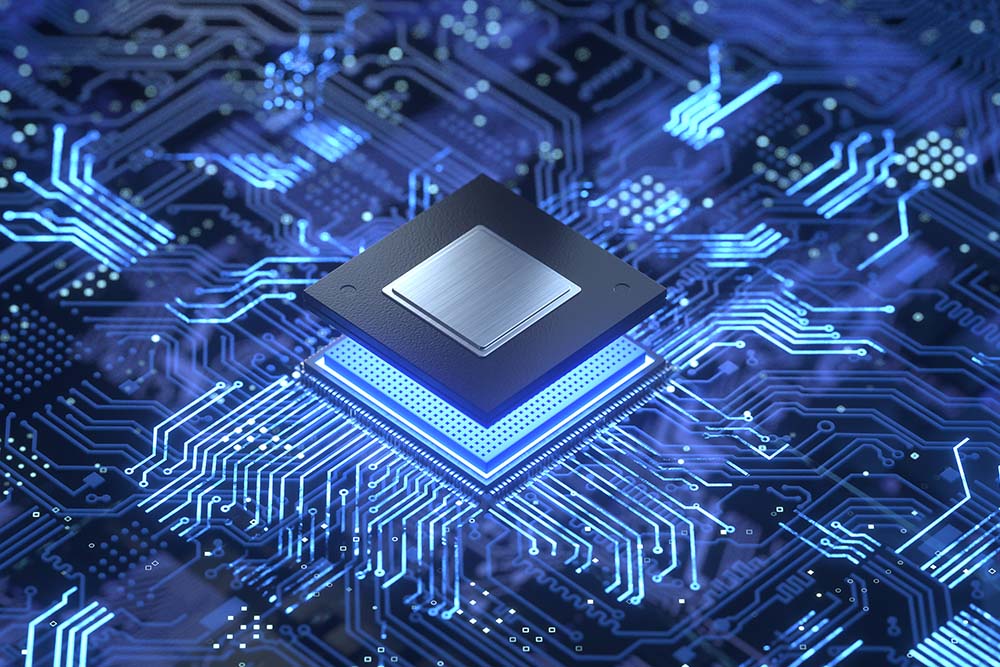 More than 10.5 million vehicles were cut from production in 2021, according to Auto News. In 2022, automakers around the world cut an estimated 4.3 million cars from their production schedules. Although this signifies that the shortage is beginning to ease, the number of units lost is a significant casualty to the automotive industry.
Diminished production has in turn reduced the number of vehicles available for shipping. This has created a backlog of orders, leading to delays in shipping and delivery times, thereby increasing demand for logistics services and subsequently driving up prices.
What has caused the current state of automotive chaos? Is the end in sight? What can businesses do to reduce the additional costs carried over to consumers and retain a competitively priced service?
What's triggered the chip shortage?
The COVID-19 pandemic is one of the key factors that triggered the global chip shortage. With many forced to work from home, there has been a higher demand for consumer electronics, which meant that a greater quantity of chips were required than initially produced.
NVIDIA acknowledged that the demand for its GPUs would continue to surpass the supply, and Sony is experiencing similar difficulties with shortages of PlayStation 5 inventory. Furthermore, the ongoing conflict between Russia and Ukraine has exacerbated supply chain challenges and caused problems related to power and energy requirements.
According to top industry insiders, the global chip shortage could continue until 2024. Shortages are now hitting factory equipment – considering that the car manufacturing process relies on an average of 200 to 300 robots, the automotive sector should expect several years of further disruption.
Electric vehicles
Although the entire automotive sector is suffering from the chip shortage, electric vehicles (EVs) require more semi-conductors compared to traditional gas-powered vehicles due to their advanced features and technologies. The shortage has led to increased competition for the available semiconductor supply, causing a rise in the cost of these components. This has forced EV manufacturers to either reduce production or absorb the heightened costs.
The production of the highly anticipated Tesla Cybertruck is experiencing delays partly due to the global chip shortage. As a result, customers purchasing new EV models that are already in production may face several months of waiting before receiving their delivery.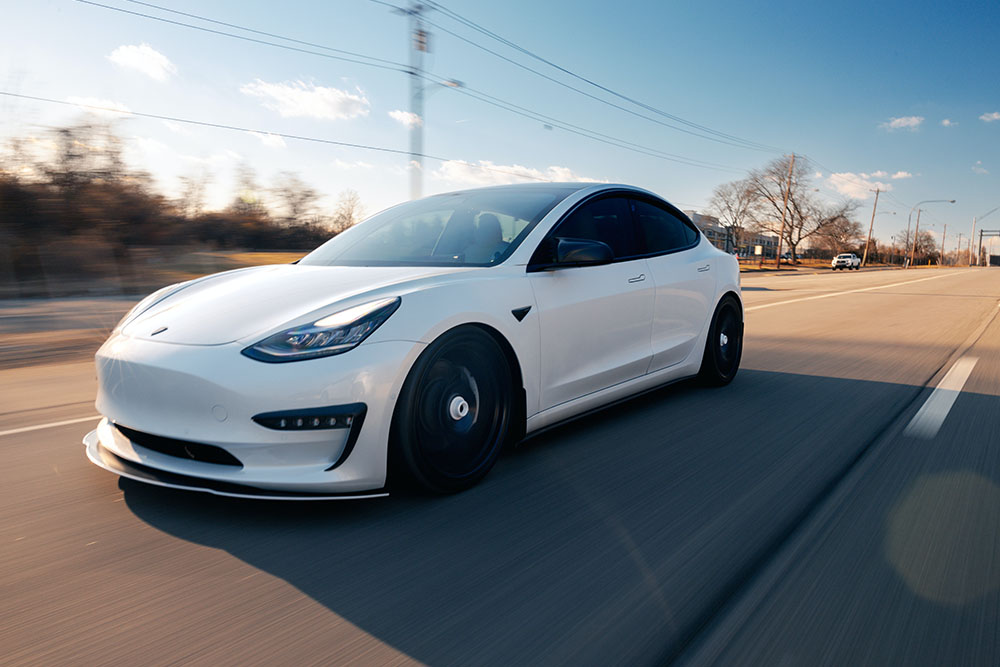 Dealership
Currently, the lack of new-car inventory has meant higher profit margins for dealership – new vehicles selling close to – or over MSRP – has become a common occurrence. As a result of this, the demand for used cars has surged, with buyers going to uncommon lengths for their desired vehicle. The growth of online purchases, compounded with the lack of inventory, has led to this new consumer behaviour.
Transporting used vehicles can present several challenges for businesses. Most significantly is the fact that used cars may have more wear and tear, making them more susceptible to damage during transportation. This can result in additional handling requirements to ensure the safe delivery of the vehicle.
Using an electronic proof of delivery (ePOD), carriers can digitally record a car's external condition before setting off. The best software solutions will feature a comprehensive diagram, allowing users to mark appropriately to complete an external assessment of the vehicle, noting any damage. Photographs can also be attached to capture any damaged areas identified.
Supply chain agility
The ultimate key to skirting components shortages is agility. The global automotive supply chain is highly complex one – thankfully, it can be simplified considerably utilising a comprehensive software solution.
Whether your business dispatches an inventory of semiconductors to manufacturers or you're involved with the finished vehicle logistics (FVL) sector, a transport management system (TMS) can help you grapple with the widespread challenges. By automating various processes, you can cut costs and enhance performance, keeping your prices fair.
With soaring demand, every new car is spoken for – vehicles must therefore reach end customers with urgency. Utilise a best-in-class TMS solution to determine the fastest route and reduce those lengthy customer wait-times. You can also keep customers in the loop every step of the way, with accurate progress tracking.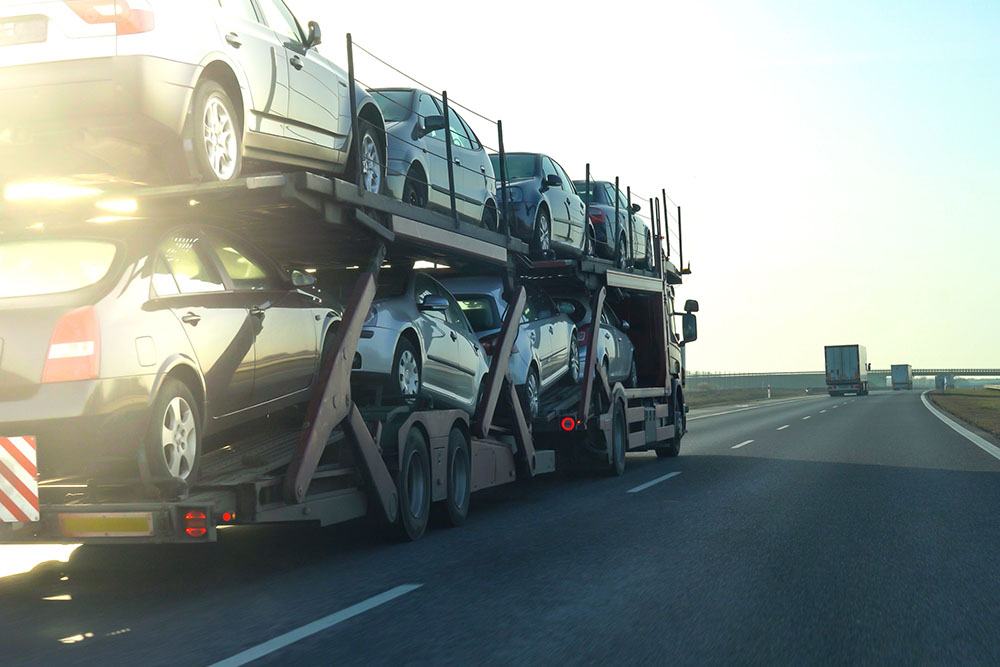 TrackTrans
The global chip shortage could be over by 2024 – unfortunately, that's the best-case scenario. In the meantime, it's important that businesses involved with the automotive sector employ a robust digital solution to support their infrastructure.
Specifically designed for firms that work in the movement and management of vehicles, TrackTrans can schedule, distribute and complete vehicle collections, deliveries and inspections. Designed to work with single and multi-vehicle transporters, as well as platers and inspectors, TrackTrans TMS even manages driver availability with a simple SMS system.
By trying TrackTrans today you can reduce your operational costs, enhance efficiency and win more business.