Cloud-based software solutions nowadays power a huge proportion of the world's economy - just look how successful the companies that provide them, like Amazon, Google and Microsoft, have become.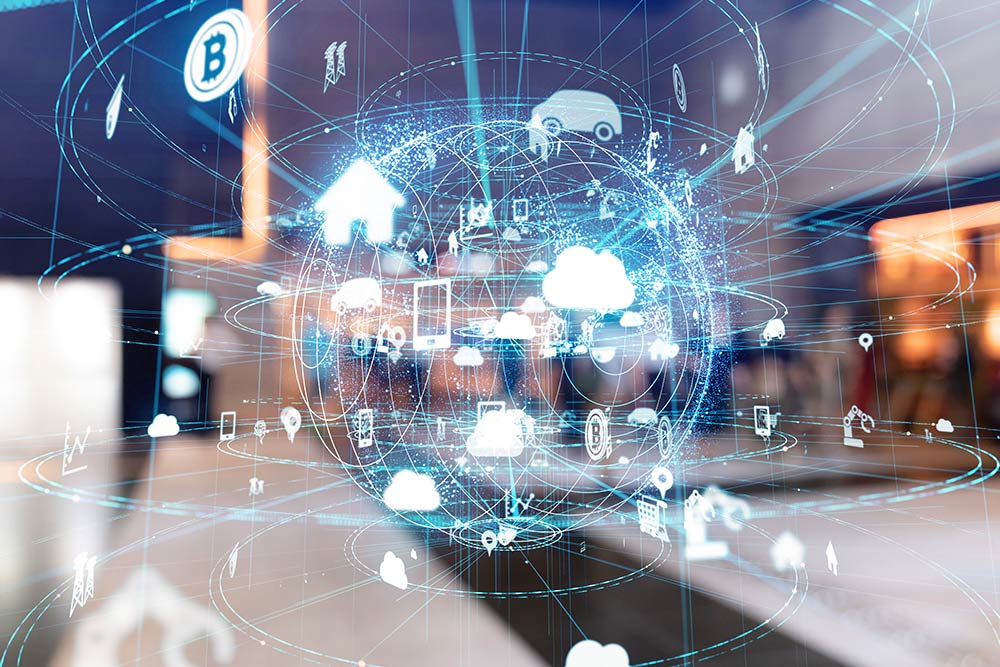 Indeed, 'Cloud' has a lot going for it. For a start, its cost effective. There's no need to purchase, maintain and manage expensive servers and infrastructure. Software licensing for Cloud-solutions is usually on a pay-as-you-go basis, so you only pay for what you use. Further, Cloud is extremely flexible: new features are automatically updated for you, so you always have the latest version of software, and you can quickly scale up or down as your business needs change.
Plus, it's secure and reliable. Or is it?
Few people could have missed last week's news of the much-publicised outage when a chunk of the web failed for 45 minutes, preventing users from accessing sites including Amazon, eBay, Twitter and even our own Government's gov.uk. 
Should an outage like this scare away the transportation and logistics sector?
On the contrary, Cloud is even more relevant – the Cloud model lets the tech-specialists solve the tech-problems while you focus on your customers and your business.
What happened last week?
For a short period last week, some of the biggest sites in the world were off-line. Of course, this outage does highlight that nothing is perfect and even major players can fail at some point. But let's examine the facts for a moment (sorry, this next bit gets a little technical, but it does help illustrate an important point).
It turned out that the outage was tracked back to a company called Fastly, an "edge cloud" provider. Fastly's role is to improve the reliability and speed of the internet. It does this by running massive server-farms located all over the world. These server farms host copies of their customers' websites so when you want to visit say Amazon, you actually go to a local version of the site hosted by Fastly that is purpose-built to handle huge amounts of traffic. Of course, if there is a problem with Fastly – which there was last week – then this will affect the performance of your site, or access to your Cloud solution. 
In the situation last week, it turns out the problem was a configuration issue that was quickly identified by the tech-specialists at Fastly and resolved in less than an hour!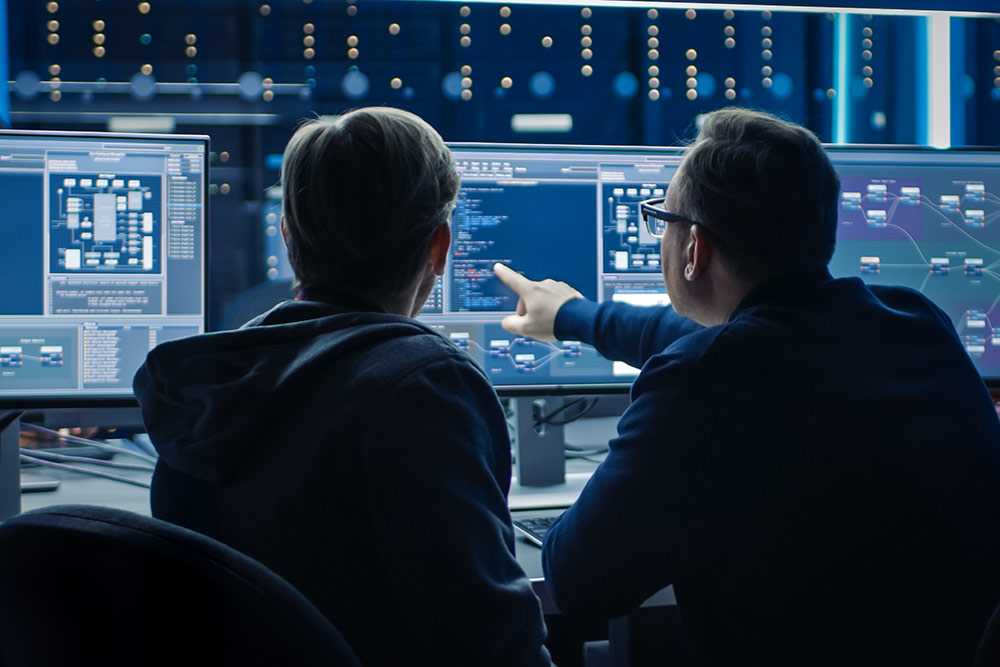 Cloud-First
As illustrated by the Fastly example, technology is complex and yes, it can go wrong at some point. Which is why you need technology specialists whose entire role in life is keeping you up and running. Yes, there may be occasional problems, but it's only exceptional circumstances that actually lead to an outage (in fact, it made national news it was so rare) and it's good to know that there are specialists at hand to resolve a problem if it does crop up.
Think about the alternative of hosting a software solution yourself on your own servers. How long would it take to replace a server if it goes down or to resolve a technical configuration issue with your solution?  If you host yourself, the problem is in your hands. If you work with a Cloud-solution provider, they are there to solve the issue.
The overriding message is clear. Focus on what you're best at and let tech-specialists take the stress and pressure out of keeping your solution up and running.
TrackTrans: best-in-class Cloud TMS
TrackTrans is a modern, flexible transport management (TMS), electronic proof of delivery (ePOD) and warehouse management (WMS) solution. And it's Cloud-based which means TrackTrans takes care of everything for you. The benefits of Cloud are compelling.
1. Always Available. Always Secure
As a Cloud-provider, TrackTrans are specialists in ensuring your most important information is always accessible and safely backed up with a comprehensive disaster recovery plan to ensure 24-7-365 availability. Having received both ISO27001 and ISO900 from the International Organisation for Standardisation (ISO), TrackTrans is trusted and highly secure – this means that you can rest assured knowing that your data is in the safest of hands. 
2. Fully GDPR Compliant
The General Data Protection Regulation (GDPR) is designed to provide personal data protection in Europe and as such, is a critical consideration for businesses of every size. But can I stay fully GDPR complaint with a Cloud-first solution?
The simple answer is yes. Whilst you will of course have to have your own internal policies around handling of sensitive data, TrackTrans' Cloud-first approach ensures our technology is fully GDPR compliant. For example, we only work with the world's leading Cloud-hosting providers who offer built in data security to protect your business from intrusions, theft and attacks. Our TrackTrans ePOD mobile app does not store on device any personal data such as customers' phone numbers, helping protect the privacy of your clients. These, and other steps, combine to ensure GDPR compliance for the TrackTrans technology.
3. Saving You Money
Unlike traditional on-premises systems, TrackTrans' Cloud-first solution offers considerable savings in your company's IT costs. There's no need to purchase, maintain and manage expensive servers and infrastructure. Instead, TrackTrans handles it. Further, TrackTrans TMS, ePOD and WMS software is charged monthly, with costs priced on the amount of service you use. In short, you only pay for what you use in the month; there's no up-front capital cost and the monthly subscription is typically paid from your operational budget, helping improve your cash flow and deliver a rapid return on investment (ROI).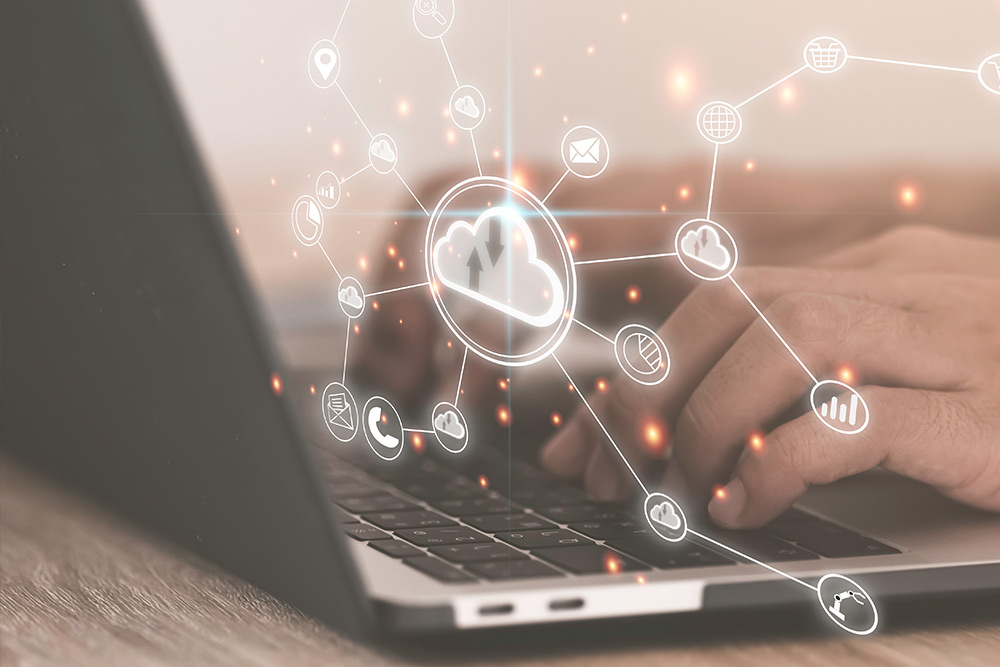 4. Meeting Your Business Needs
Business flexibility is key in the fast-changing world of distribution and transportation and TrackTrans Cloud-based TMS offers the ultimate in flexibility. The very latest features and functions of your TMS are always at your fingertips. TrackTrans manages everything for you, you don't need to worry about the maintenance of your hardware or software. Instead, TrackTrans ensures it is always fully up to date.
It's also worth considering that no system operates in isolation: it's key that your TMS seamlessly integrates with other applications already deployed in both your own business and potentially your clients' systems.  TrackTrans already has off-the-shelf integrations with many popular ERP and financial packages and any new integrations that may be required are quick and easy to build.
TrackTrans also offers greater flexibility for your staff in their day-to-day work. If for example, they need to access any information or documents while they're away from the office – with the correct security and authentication – you can easily access your 'virtual-Cloud-office' whenever you need to through mobile and web-enabled devices.
TrackTrans' Cloud approach also offers you high degrees of scalability, making it ideal if your business is growing or if you have fluctuating needs. You can seamlessly scale the services up or down as you adjust to seasonal variations or growth spikes, giving you the ultimate in business flexibility.
5. Get Up and Running Fast
Accessible via most internet browsers, with simple mobile applications available on app stores for download – there are no heavy-duty installations with TrackTrans. Our Cloud-based TMS is easy to implement and offers rapid-deployment that can have you up and running, often in a matter of days! Of course, digitising your business requires careful planning prior to the deployment of a new TMS and TrackTrans' unique customisability enables it to adapt to your operation with minimal configuration. 
6. Quick to Deliver a Return
With lower up-front costs, faster time to benefit through rapid implementation and quicker access to crucial business insights – TrackTrans drives a swift return on investment, measured in weeks rather than years.
Why Cloud?
TrackTrans Cloud-based TMS provides all the advantages of an enterprise-strength solution to logistics, transportation and distribution companies of all sizes. The security, flexibility, business control and operational visibility offered by TrackTrans will help you grow your business and prepare you for whatever comes next. 
Click the link below and test-drive TrackTrans today!