The future of logistics is green. From the UK's aim to become carbon neutral by 2050, to President Biden's recent pledge for a 50% cut on the USA's emissions by 2030; it's clear that sustainability should be the goal of every haulage operation.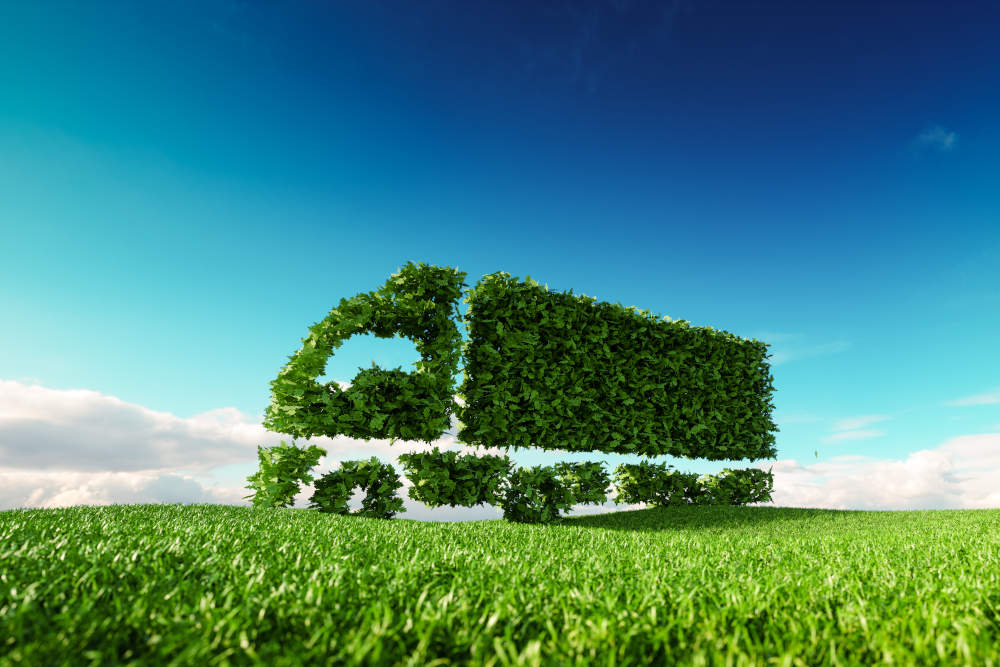 In fact, consumers, investors and regulators are demanding it. To hit the mark, businesses will need to revamp their supply chain with fossil fuel alternatives and resilient digital technology. Research has shown that companies with more ethical operations also have higher profits.
That leaves us to question – how realistic are our environmental ambitions and what innovations will help us achieve them?
Eco-Friendly Ambitions
Almost a quarter of the UK's total greenhouse gas emissions currently come from land vehicles – an alarming figure that highlights the urgency of a widespread transport reform. In response to this, Prime Minister Boris Johnson has brought forward the country's proposed ban on new fossil fuelled cars and vans to 2030. The sale of diesel lorries, however, will cease a decade later in 2040.
The Government are hoping that this timeframe will help speed up the rollout of electric vehicles across British roads. On the other side of the pond, US President Joe Biden also plans to boost the sales of electric road transportation with a $174 billion investment.
The Electric Revolution
Due to their popularity in regular automobiles, large truck manufacturers are looking at battery-electric and fuel-cell-electric trucks. While this may seem like the ideal solution, running a HGV on a battery poses problems; a larger lorry needs a bigger battery, which takes longer to charge and adds excessive weight to an already hefty vehicle.
It is because of this that many industry experts consider battery vehicles impractical for heavy haulage; however, Elon Musk intends to prove otherwise. The entrepreneur's new Tesla Semi has pushed the boundaries for heavy-duty, all-electric transportation, with a range of 620 miles and a top speed of 0-60mph in 5 seconds.
Renewable fuels show promise too. Energy company Neste is selling its own renewable diesel that cuts greenhouse gas emissions by up to 80% in comparison to petroleum diesel.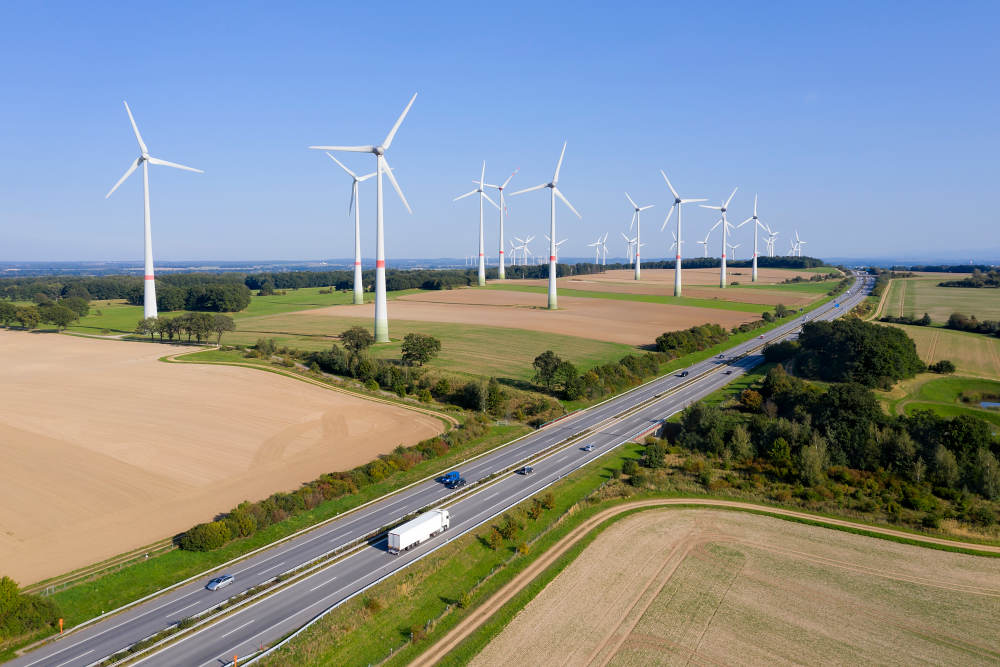 Data-Driven Decisions
 While it will likely be a few years until we can get our hands on the wheel of an all-electric HGV, there's still plenty to do behind the scenes! Having access to comprehensive data across the whole of your operation is the first step toward sustainability.
TrackTrans' TMS offers a bird's eye view of your entire supply chain, enabling you to enhance your order and logistics management. If you're looking to minimise your carbon footprint, our software solution allows you to plan and execute order flows using features like smart route optimisation and carrier selection.
Viewing your consignments in real time enhances opportunities for order splitting and consolidation, further reducing empty miles. The automation and optimisation capabilities that help drive a greener supply chain also improve your service, boost revenue and enhance the overall efficiency of your operation.
Driving Change
 As the UK starts to look to recover from the COVID-19 pandemic, having resilient, sustainable supply chains will be central to continuity planning and getting your business fit for the future. To do so requires a new way of thinking.
 The drive for change paired with advancements in technology will serve as the keys to an environmentally friendly future. With the development of alternative fuels and new trucks, we are fascinated to see what the coming years have in store for supply chain sustainability.
As Government guidelines become more ambitious and customers increasingly influence the environmental agenda, transport and distribution companies will need to find new ways of driving efficiencies across their business and reduce their environmental impact. Take the first step and streamline your business; try TrackTrans today!