On Sunday evening, Prime Minister Boris Johnson addressed the nation stating that the booster vaccine rollout is to be accelerated over the coming weeks due to the rapid surge in Omicron cases.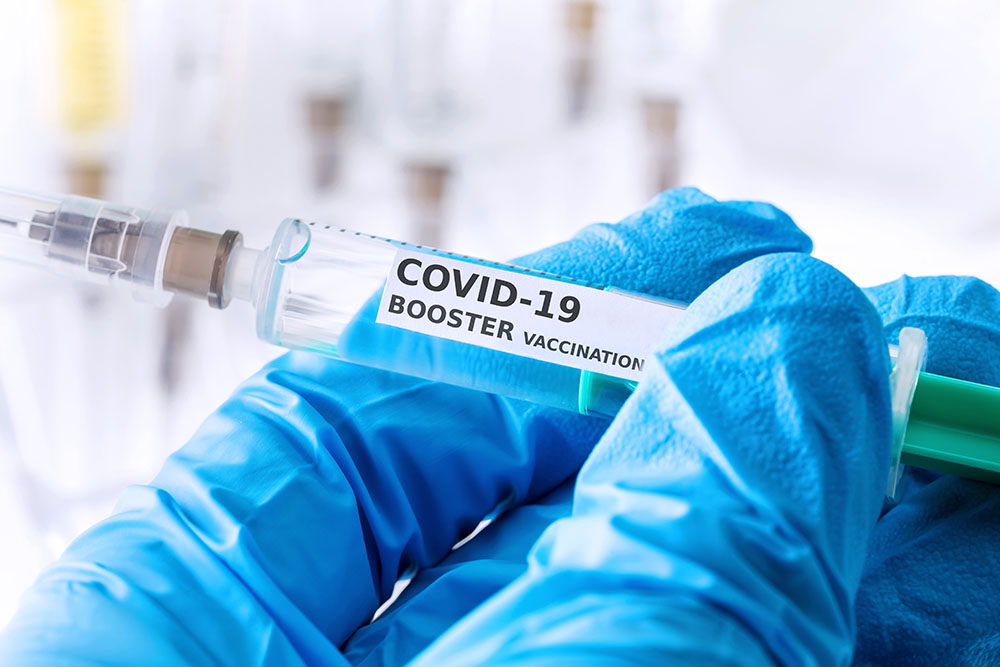 Scientists have discovered that two vaccine doses is "simply not enough" to prevent the spread of the new COVID-19 variant, therefore the booster programme has become Britain's primary defence as it works to defend an overwhelmed NHS. 
Annual flu vaccines have been commonplace around the world for decades; however, nothing compares to the sheer scale of the COVID-19 vaccination programme and the supply chain associated with it. As the government aim to offer all adults a booster by the end of December, the NHS will have to provide another vaccine dose to around one million people a day over the next few weeks. With these lofty ambitions, it's clear that logistics firms will be significantly strained. 
A robust Transportation Management System (TMS) is the glue that brings the complex parts and pieces of many a global pharmaceutical supply chain together. With all the complexities and dynamic variables that come with large-scale pharmaceutical distribution, an intelligent TMS has capability to bring flexibility, visibility and agility to vaccine distribution. 
Keeping Your Cool
Distribution and storage of the Pfizer-BioNTech vaccine is a logistical challenge because the shot needs to be stored at extremely low temperatures. Limited visibility and access to resources are the main issues associated with cold chain shipping, therefore conventional methods of transport management cannot work for such high-risk cargo.
A traditional set up for cold chain transportation only works for short-distance shipments, putting it at a distinct disadvantage for COVID-19 vaccine distribution. Cold chain networks will not be able to manage this amount of demand or stay within the freight costs that shippers wish to pay without improvements. With the vaccine's large quantity and high priority combined with factors like the driver shortage – delays in other lower-priority items within the supply chain, seem inevitable. 
To ensure a fast and safe vaccine distribution, it's critical that we work to improve cold chain transportation options. Working with a best-in-class TMS like TrackTrans, can make vaccine shipment easier to manage. Such a partnership can help improve shipment options and services throughout the supply chain.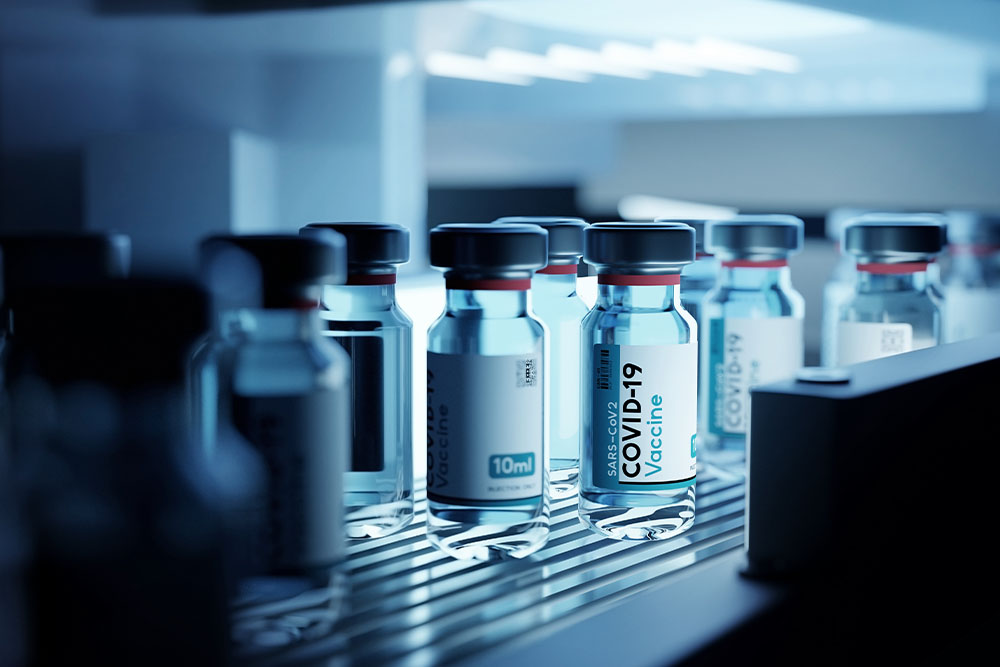 Routing & Real Time Visibility
The ultimate goal for supply chain management is to achieve and maintain end-to-end visibility of operations with the real-time tracking of shipments. This is particularly important when delivering the COVID-19 vaccine; optimising the movement of consignments will increase efficiency and cut costs. Achieving in-transit visibility and real-time tracking is straightforward with the right software in place. 
A TMS evaluates orders, groups them into shipments, and finds the best mode/lane/carrier/route/stop to save transportation costs while maintaining a high level of customer service. Accessing more transport lanes also makes distribution safer, faster and more manageable.
Business Intelligence
In a period of unprecedented demand, business intelligence (BI) can help coordinate freight and shipments. Tapping into additional shipping modes opens broader distribution potential.
A TMS enables observation – or to use a more common term; analysis. It collects real-time freight visibility data, mixes it with business intelligence and key analytics to give users a clear understanding of what's going on across transportation and distribution networks.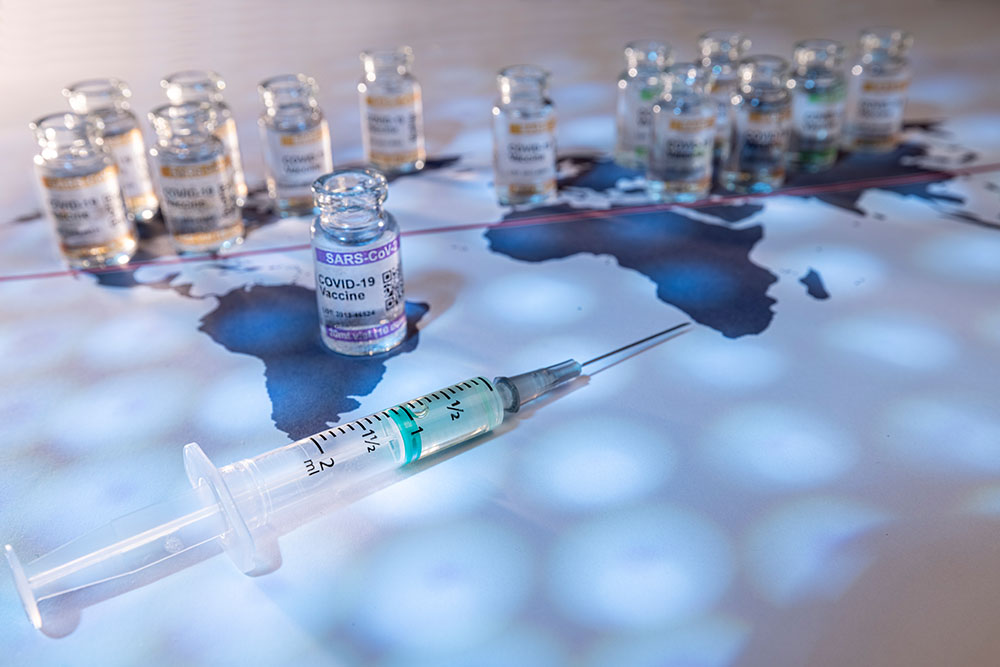 Carrier Availability & Spot Pricing
Perhaps more than any moment in modern history, industry cohesion is absolutely integral; this means that businesses will need to form a close-knit network with other operations. A TMS gives firms the option to scope out specific carriers and distributors – accounting for availability thus allowing for greater flexibility.
It may not be your first choice, but in the current economic climate, many operators are turning to the spot market. Transport management software gives businesses access to instant spot pricing, helping reduce the cost of middle and last-mile delivery. 
Your Entire Operation in One Package
In order for companies to efficiently cope with the colossal demand, infrastructures will need to be digitally reinforced. TrackTrans TMS provides all the advantages of an enterprise-strength solution to logistics, transportation and distribution companies of all sizes. Our software offers a powerful, Cloud-based, easy-to-use solution – enabling you to monitor stock in and out of the warehouse, track the progress of consignments in real time and receive detailed proof of delivery notifications – all from one application. 
Click the link below and test-drive TrackTrans today!