Even as the pandemic slowly subsides and our lives start to return to normality; it's clear economic aftershocks will haunt global markets for many years to come.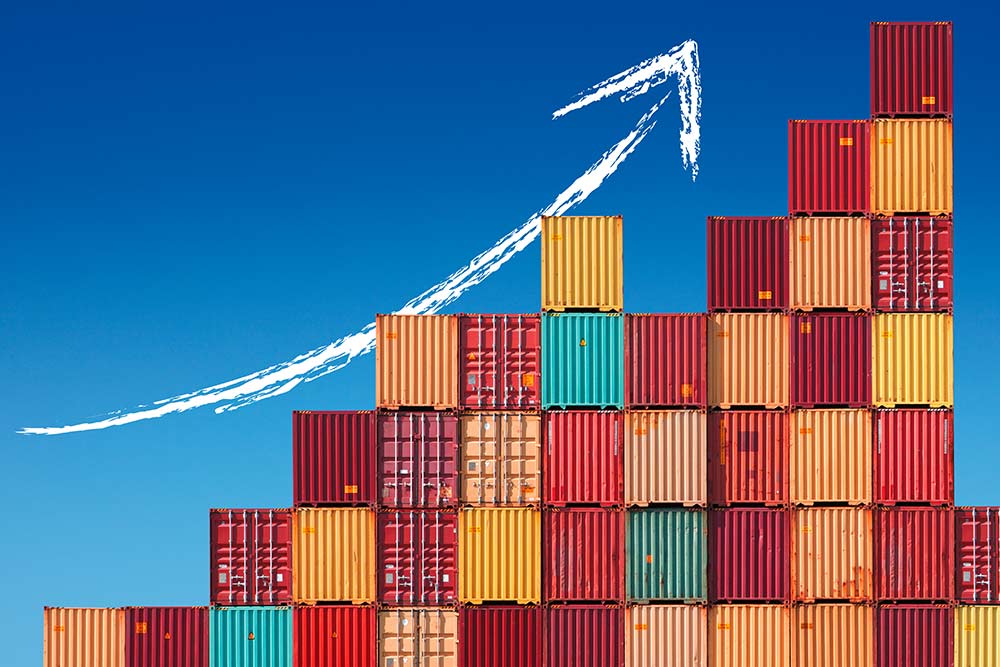 COVID-19 changed the way we lived, worked and forced many sectors to shut – as a result of this, demand and production severely affected the availability of such goods and, with it, their prices.
The majority of expenses are incurred by paying people (labour), purchasing products and services required for production (such as raw materials), and incurring expenditures associated with the usage of machinery and technology (storage and transport). If any of these costs rise, companies may be pressured to raise their prices; if all increase, there will be an even greater strain on businesses.
When the inputs that are common to most firms go up, more sectors increase prices further, raising the costs for the sectors they supply. This is the supply chain of inflation. Logistics firms can't control inflation, but they can control costs. Automation minimises labour expenses, errors, disruptions and resource consumption.
In this week's blog, we're examining the causes of inflation and what businesses can do to alleviate the overall impact on their operation.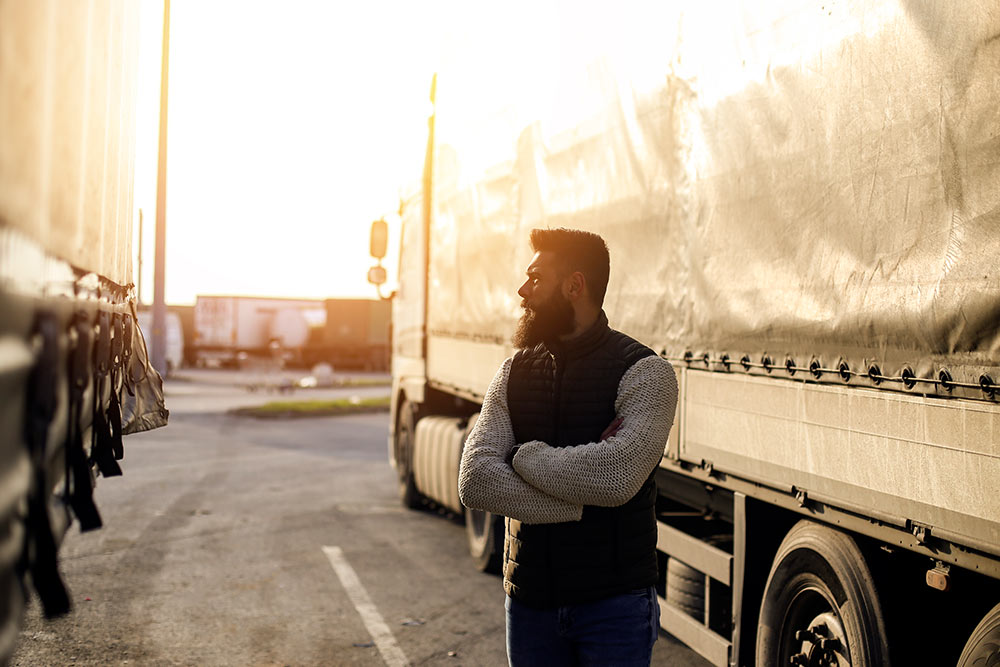 How Labour is Affecting Prices
Over the past two years, many sectors have faced difficulties recruiting. Most employers had already braced themselves for post-Brexit staff shortages, but the pandemic has multiplied the problem causing many businesses to face a staff crisis at the worst time imaginable. With the rising cost of living, workers have sought higher wages – this has meant that average weekly earnings are rising across most industries.
Businesses who've adopted automated TMS technology typically experience a boost in the overall quality of work, enhancing the development of transferrable skills and increasing labour retention. This has been hugely beneficial for the overall recruitment process – enabling businesses to successfully attract and retain workers.
Rising Costs of Freight & Distribution
There has been a steady increase in the container freight index, which approximates the cost of transporting goods via shipping liners. Other freight costs, such as air freight, have risen similarly.
Higher oil prices is one factor increasing freight costs, but there are also causes directly related to COVID-19. With fewer paying passengers travelling on airlines, high-value goods that used to be transported via air must now be sent by sea. Due to this, goods are competing for the capacity on the cargo ships that were once reserved for lower-value goods.
COVID-19 has affected the industry in many other ways – with widespread sickness and workers forced into isolation, there have been delays unloading cargo at understaffed ports. Due to a severe scarcity of heavy goods vehicle (HGV) drivers, port warehouses have been left fuller for longer, resulting in greater expenses being passed on to shipping companies' consumers.
While in normal times a disruption would represent an isolated event, well-publicised incidents like the Ever Given ship in the Suez Canal and wider weather disruptions have cumulated to produce bottlenecks in the system. In response to this, business agility is now talked about at the board room level.
Supply chain digitisation efforts are now focused on gaining end-to-end visibility from the supplier's supplier to the customer's customer. A cloud-based solution can quickly generate savings without jeopardising production or consuming IT resources. The best TMS solutions manage implementation and technology, allowing customers to focus on momentum.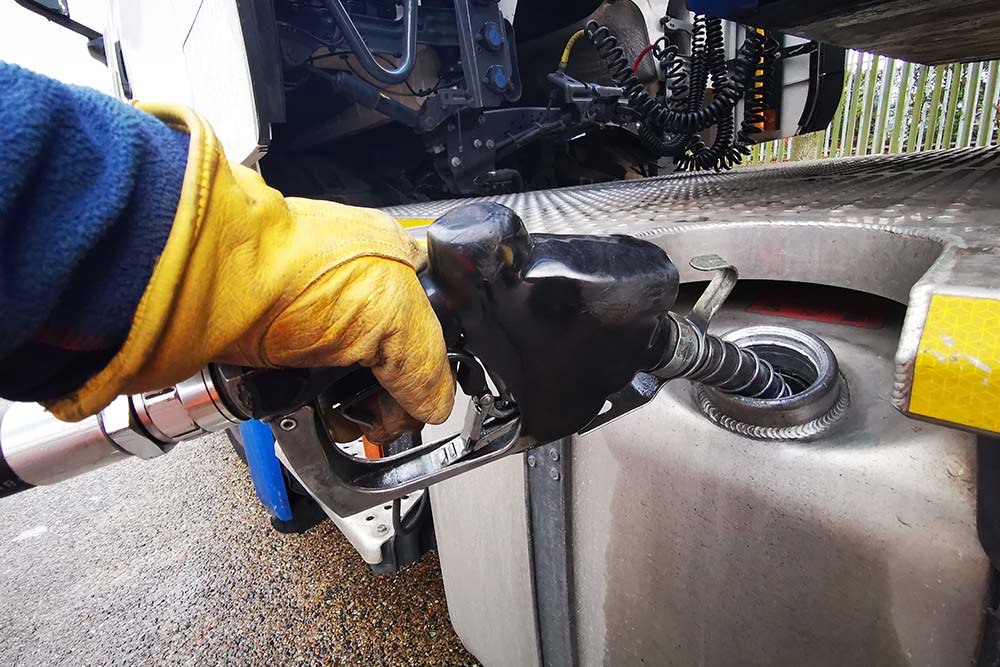 Increases in Energy Costs
As previously mentioned, international fuel supply has become constrained due to several factors. Sanctions on Iran have threatened western access to oil, while gas supplies have been affected by geopolitical factors related to Nord Stream 2, the controversial new pipeline due to bring Russian gas to Germany through the Baltic Sea.
The problem in the UK is exacerbated by the weakening of sterling versus the US dollar (which makes oil, priced in dollars, more expensive), adding to the strain on local producers. The depreciation of sterling has happened as a result of many factors: the US economy has been recovering more strongly; interest rates in the United States rose faster than in the UK; and the UK has been afflicted by continuing uncertainty over its trading relationship with the European Union (EU).
Route-planning software, integrated in a modern TMS/ePOD solution assists fleet drivers in choosing the most fuel-efficient route – avoiding regions of stop-and-go traffic, which are particularly fuel-intensive. Driver behaviour has a major impact on fuel usage, it is therefore important that fleet managers have a detailed overview of their employees' movements. A best-in-class ePOD app monitors driver activity, giving you invaluable data to use when instructing drivers on how to reduce fuel consumption.
An uncertain road ahead
 As economies have reopened, firms have seen a large resurgence in demand, supported by savings accumulated during the multiple lockdowns, a pent-up desire for specific goods and experiences, and continued economic support from government policy.
Firms acquire pricing power when rising input prices are matched by robust demand, allowing them to charge higher prices without concern of alienating consumers. When firms know that competitors are also facing similar cost pressures, it is also easier to pass on the costs safe in the knowledge that it is likely that their rivals will do the same.
No one knows where inflation is headed, but we know supply chains must become more efficient. Given the digitalisation efforts already underway in many companies, there's little room for inflation solutions that detract from current efforts. With an integrated, cloud-based TMS, WMS and ePOD, TrackTrans enable you to efficiently control costs and save money, without having to make expensive alterations to your company's infrastructure.
Try our free demo and get started with TrackTrans today!