Last month, the UK enjoyed a brief spell of summer sunshine, with temperatures soaring above 31C! However, the scorching midsummer climate seems a distant memory after weeks of rain, thunderstorms and floods.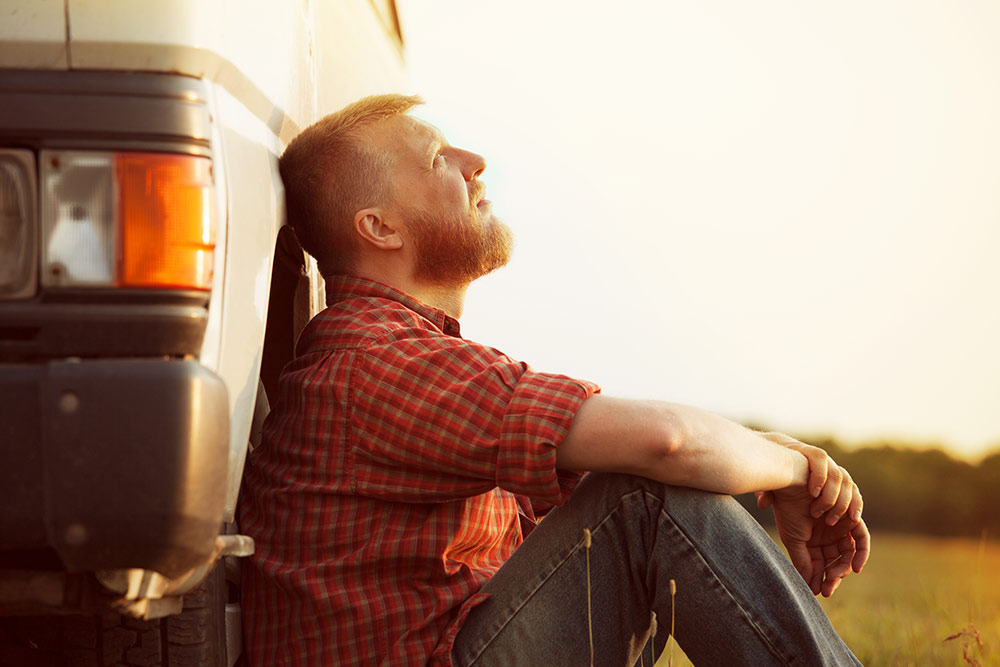 According to forecasts, the country's luck is about to shift as an August heatwave appears to be on the cards. While this is great news for Britons planning their next "staycation" – for hauliers who spend hours on end confined to a metal cabin; the hot weather is somewhat of a curse in disguise!
To help operators and drivers prepare for the sweltering days ahead, we're offering our top 5 tips on how to stay cool this summer!
1. Stay Hydrated
Studies have discovered that driving whilst dehydrated can be as dangerous as drink driving, with drivers who haven't had enough water making the same number of mistakes as those under the influence of alcohol. Of course, sitting in a sweltering HGV for hours on end only amplifies dehydration, therefore it is crucial that truckers drink at least 2 litres of water per day – even if it means more toilet stops! 
We recommend that you store convenient bottles in your cabin – this should include enough to sustain you in the event of an emergency breakdown. The worst case scenario is being stranded in the hot summer sun with no water!
2. Use a blanket
This might seem a somewhat strange suggestion at the height of summer – but hear us out. Most trucks have leather seating which can get extremely hot with the sun beating down on the vehicle all day. For this reason, we recommend laying a blanket on the chairs to avoid scolding your bottom when seated! It's important to choose light-coloured blankets since darker colours absorb more heat.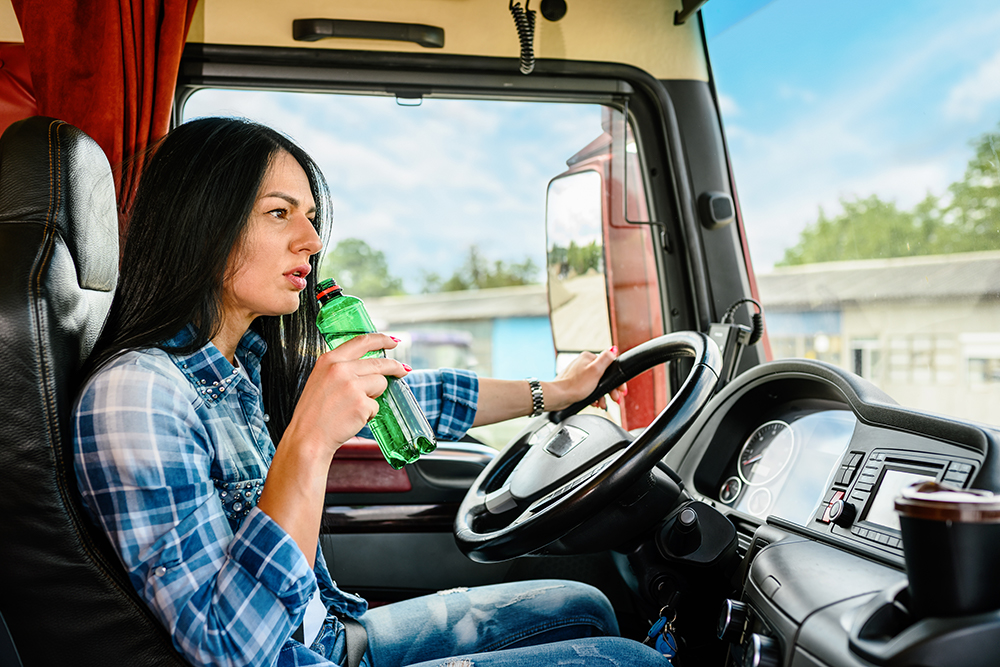 3. Take breaks
This one seems obvious, but you'd be surprised by how many truckers skip breaks to meet their strict schedules. Although the workload is undeniably demanding at the moment, it is very important that drivers get an adequate amount of rest each day. 
Getting out of your truck just a few times whilst on your travels is an excellent way to cool down and give your body a break from being seated behind the wheel. This might mean running inside a filling station to enjoy just a few minutes of air conditioning. Better yet, why not take some time out to go inside a restaurant and reward yourself with a tasty meal? Be sure to re-hydrate, stretch and most importantly; relax! 
4. Watch out for other drivers
With the school holidays in full swing and overseas trips still in question, more and more people are hitting Britain's motorways for "staycations" or just family days out. Many are driving on roads that they're unfamiliar with and likely have distractions in the car – this can often lead to erratic and dangerous driving decisions.
This means the job of a HGV driver will be significantly less safe. Maintain control of your vehicle and look out for any potential warning signs. Keeping your cool, staying alert and being aware of what's happening on the road around you at all times have never been more important.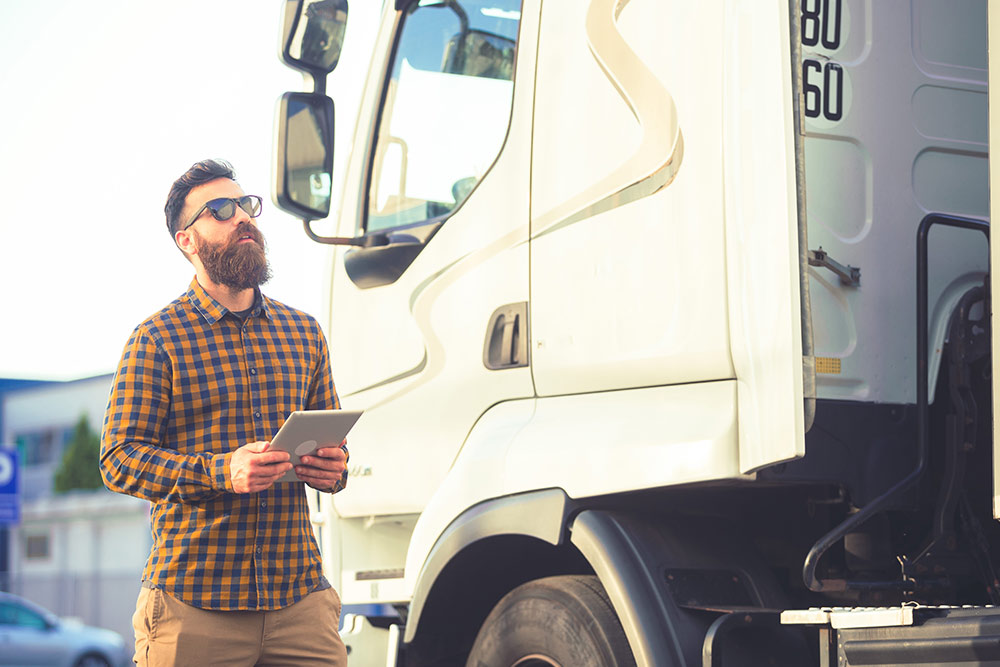 5. Check your vehicle
As beautiful as the summertime is – the heat can wreak havoc on a lorry, which is why it's important that professional drivers carry out some checks in order to maintain their vehicles. The external metal of your HGV and its tyres can suffer greatly from the increase in temperature. The loss of friction can cause brake failure and the heat from tarmac roads often results in tyre blowouts. 
The cooling and air-conditioning system is your best friend at the height of summer, thus it is important to keep an eye on it! The correct level of refrigerant concentration is essential in making sure a cooling system works properly.
Finally, drives belts are often forgotten when it comes to inspecting the parts of a lorry. To make sure they're in good condition, professional drivers should check that they can be bent while they rotate.
Staying abreast of when a vehicle requires specific maintenance can often be an overwhelming task for haulage firms. Ensuring the safety and comfort of your drivers, as well as the reliability of your fleet should be of paramount importance – thus, maintaining a meticulous transport management strategy is essential. 
TrackTrans Transport Management System allows you to conduct vehicle checks and defect reporting digitally – the details of which are uploaded to the cloud and instantly available for TMS users in the office. Our app allows drivers to complete mandatory daily walk-around checks to ensure the vehicle is safe and ready to use – even in the hottest of days!