Bitter ice-cold winds laced with snowfall have been replaced with blue skies, the faint murmur of a lawn mower and the soothing scent of spring. There's nothing quite like ripping through the sunny countryside in your rig - but, before you hit the road, be sure to give your vehicle a spring clean!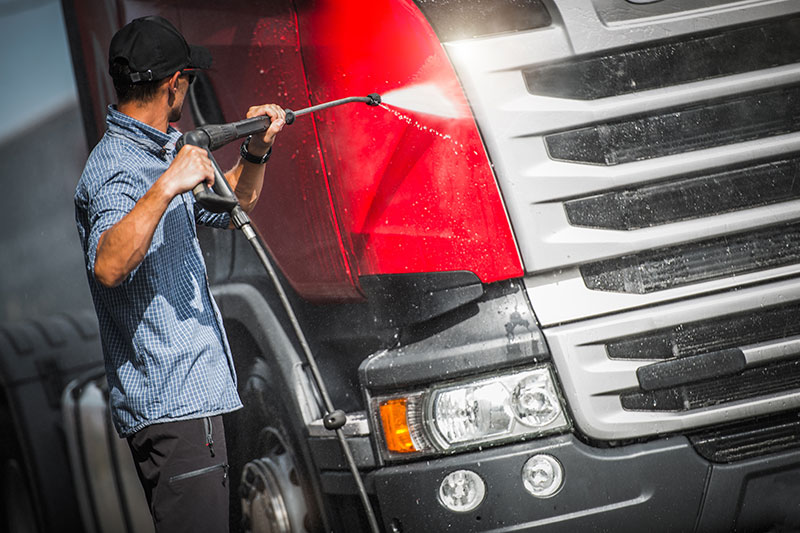 If your HGV is looking tired and dirty – fear not; all is salvageable. Follow our top tips in this week's blog and you'll have your truck looking as though it's been whisked from the local showroom! 
Before you start
First of all, it's important to remember that water and chemicals dry much quicker in the heat, causing dreaded water spots. It is therefore important to ensure that your engine is cool and the vehicle is shielded from direct sunlight before cleaning. To avoid the potential warping of rotors, brake disks and other components – the wheels and tyres must also be kept cold when cleaning.
Wash and rinse
Now it's time to start cleaning! Start by giving your lorry a thorough rinse with a high-grade pressure washer. To avoid damaging your truck make sure you have the right washer for the job, whether it's gas or electric. 
Once you have the correct machine, select a nozzle and a conservative pressure setting to start. It's best to begin cleaning with a broad nozzle and a low-pressure setting – if this is too focused and powerful it can cause serious surface damage to your vehicle. 
Slowly increase the pressure and focus the nozzle until the washer completely removes all of the dirt from the truck. Pay special attention to the tyre wells, as they accumulate much more debris than other parts of the vehicle. Before long, you'll have your rig looking brand new!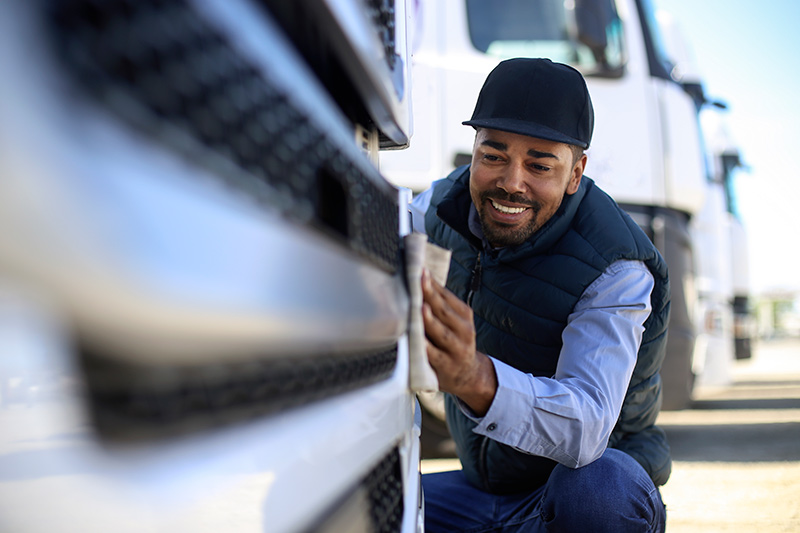 Use wax
Before you start this process, you need to make sure that your pressure washer has removed all of the dirt, dust and other particles from the surface of the truck. Once it is as clean as it can possibly be, you can begin hand waxing your rig! 
There is perhaps no better way to get your lorry looking great. Many waxes also protect against rain and the other natural elements – this will allow your rig to sparkle throughout the spring! When applying, start with a thin, even coat and wait a minute or two for it to dry – after that, polish and buff it with a new dry cloth. By frequently hand waxing your vehicle, you will also be able to monitor for any blemishes or rust spots. 
Don't forget the interior
In the era of COVID-19, it's more important than ever to thoroughly clean the interior of your truck. The virus can be spread through contact with infected surfaces, therefore proper hygiene and cleaning practices are critical, especially in common working areas.
Pay particular attention to the steering wheel, gear stick, handbrake, door handles, seats, headrests and document holders – these are the areas most frequently touched. Hot soapy water and regular household disinfectants are ideal to scrub hard surfaces.
After this, it's time to declutter your vehicle! A truck's cab is a second home for drivers, so why not take the appropriate care of it? Begin by getting rid of any loose rubbish that has accumulated over the winter months – from discarded takeaway boxes to old coffee cups – bag it all up and bin it! 
Remove any detachable interior parts, such as floor mats and thoroughly hoover them outside of the lorry. The inside of your windows can attract all sorts of dirt, germs and sweat marks – use a gentle cleaner and a suede cloth to effectively wash them whilst avoiding streaks or marks after drying.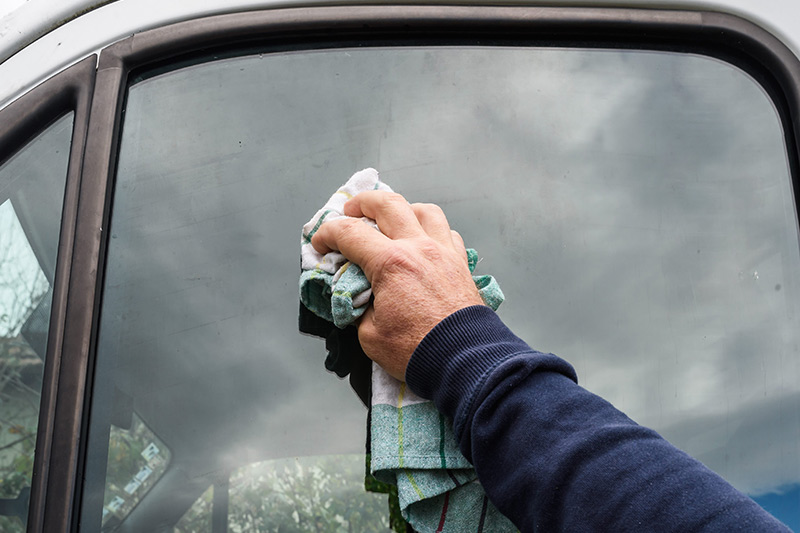 TrackTrans
A clean lorry is definitely great – but also pretty useless if the vehicle isn't in full working order! Keeping track on whether a vehicle needs special repairs can be a challenging job for haulage companies. 
When cleaning your truck, use TrackTrans Transport Management System to note any potential defects or technical concerns related to your vehicle with our simple-to-use VOSA compliant checklist. The details of which will be uploaded to the cloud and are instantly available for TMS users in the head office. 
Ensure driver safety and fleet efficiency with a digitally reinforced transport management strategy. Give our free demo a try today and get started with TrackTrans!