Heavy rain, dense fog, snow and ice are all weather disruptions that come to mind when it comes to logistics - the potential problems posed by heatwaves are therefore often overlooked by operations.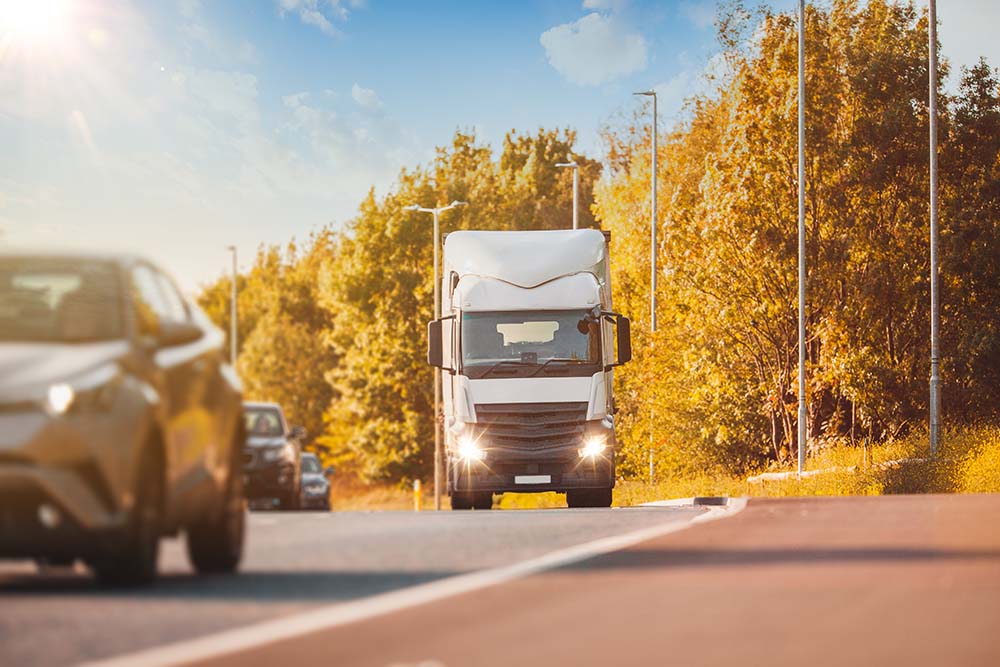 Despite the UK's synonymity with grey skies and drizzle; the country can get hot – and when it does, we are usually unprepared.
Over the past few years, transport management technology has become highly sophisticated. Artificial intelligence (AI), can decipher routes that bypass weather disruptions and monitor vehicles for climate-induced mechanical damage, thereby making your business more resilient and less reactive.
Predicting the weather with technology
Thanks to advanced computer-based modelling, forecast have a high degree of reliability. We are increasingly able to rely on regional and local weather forecasts to make informed business decisions.
Figures from the Met Office have revealed that at least a third of retailers and their suppliers do not use weather data in their supply chains. This statistic is surprising – especially when you consider that the weather is one of the top three external variables driving customer demand.
Raw material purchasing, production scheduling, distribution and labour availability may all be affected by unpredictable weather. Thankfully, forecasts can help retailers, wholesalers and producers remain agile and respond flexibly.
Accurate, detailed and timely weather information is therefore essential to managing surface transportation during these extreme weather events. A Transport Management System (TMS) that is primed for summertime operations makes the weather challenges more manageable. A fully integrated software solution will allow you to observe changing road conditions that result from variable weather and environmental conditions.
Disrupted transport lines
Road surfaces and rail tracks are affected by heat too. When high temperatures are sustained for long enough, concrete expands and can buckle, crack, or shatter and tarmac can melt. Dry heat contributes to road damage, including potholes and cracks, which can be seriously dangerous for drivers.
Recently, four lanes of highway 50 in Sacramento, California caused great disruption to the flow of traffic when the surface broke up – a situation like this can be very dangerous to HGVs. With the ability to update in real time, a TMS enables you to add weather notes to delivery locations situated in particularly vulnerable areas, thus warning drivers of potential hazards/delays.
Vehicle checks
The heat can wreak havoc on a lorry, which is why it is important that your drivers carry out basic checks in order to maintain your fleet. The external metal of your HGV and its tyres can suffer greatly from the increase in temperature. The loss of friction can cause brake failure and the heat from tarmac roads often results in tyre blowouts.
The cooling and air-conditioning system is your best friend at the height of summer, it is therefore important to keep an eye on it! The correct level of refrigerant concentration is essential in making sure a cooling system works properly.
Finally, drive belts are often forgotten when it comes to inspecting the parts of a lorry. To make sure they're in good condition, professional drivers should check that they can be bent while they rotate.
Staying abreast of when a vehicle requires specific maintenance can often be an overwhelming task for haulage firms. Ensuring the safety and comfort of your drivers, as well as the reliability of your fleet should be of paramount importance – thus, maintaining a meticulous transport management strategy is essential.
A TMS allows you to conduct vehicle checks and defect reporting digitally. The details are uploaded to the cloud and instantly available for users in the office.
TrackTrans
Hauling in the heat is far from fun. Thankfully, TrackTrans TMS, WMS & ePOD provide a comprehensive overview of your operation – giving you all the information needed to make the right decisions, and most importantly; stay cool!
Take the heat out of transport management and try our free demo today.