These are some of the comments we hear from distribution company owners and managers. If any sound familiar – then read on.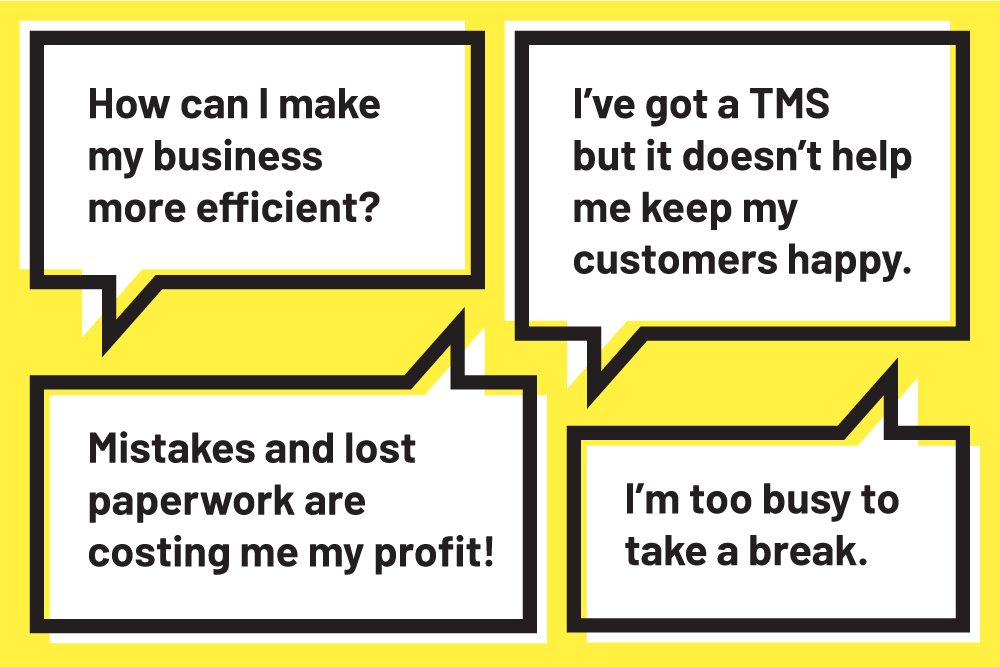 Because, here at TrackTrans we can help. We understand the challenges you're facing. We should do – we've been there ourselves. That's why we developed TrackTrans – a modern, proven, flexible TMS that's become the driving force behind some of the best-known logistics brands in the business.  And that's why it will help put you back in the driving seat and take control of your logistics business.
There are lots of ways a TMS will make a difference. In fact, we run through the main ones below. 
But before we talk benefits, let's get something important out the way first. TMS are expensive; right? Well, big, heavy duty TMS might be, but TrackTrans most definitely is not. Firstly, you only pay for what you use each month. There are virtually no up-front costs. There's no complex contracts to sign. It's cloud-based which means you don't have to buy expensive hardware or support the software – we do all that for you.  And if you do need any help or support, we're there at the end of a phone to help – no foreign call-centre, no hanging on for hours – just straightforward help from people who've worked in logistics for years.
So, now that's out the way, how can a TMS help you?
1. Be Smart About the Decisions You Make
Let's be blunt, if you still rely on spreadsheets, email, paperwork and phone to manage your business, or your business system is old and cranky – you're making things difficult for yourself.
TMS has come a long way in the last few years. Modern TMS solutions are flexible, easy to use and give you all the information you need to make informed decisions about every area of your business. From planning, scheduling, load and route optimization, through personnel and fleet management, tracking and electronic proof of delivery to pricing, cost management and invoicing, a modern TMS will help make you super-smart. 
TrackTrans has been designed from the ground up as single, integrated logistics solution. 
It gives you everything you need, when you need it and through an easy-to-use dashboard that tells you where you're making money – or losing it – so you can make decisions: fast!
2 Streamline Planning
If you're planning and scheduling by hand, or just using simple spreadsheets, you're not being efficient, and mistakes will happen. A modern TMS will streamline planning and scheduling and it will do it in seconds – not hours.  Think about how much you could save, and there is no lost paperwork or keying errors.
For example, when you're creating new jobs and orders, a TMS will import electronic consignment data straight from your customers' planning system, automatically validate delivery addresses and optimise routing and scheduling, all at the click of a button, eliminating paperwork, dramatically reducing administration and manual overheads and improving accuracy.  Or use sign on glass to eliminate the pile of delivery paperwork with instantly viewable online ePODs, each tracked with GPS locations and timestamped for added security, then automate the sending of PODs to keep your customers fully updated and nip POD issues in the bud. 
Just two illustrations of how a modern TMS solutions like TrackTrans delivers efficiencies across every step of the journey. It automates time consuming manual tasks. It avoids costly errors. In short, it cuts the number of people needed to carry out routine jobs saving you money and releasing them for other tasks.
In fact, one of our customers described it perfectly when he said 'TrackTrans is doing the job of three people for the price of half a person'.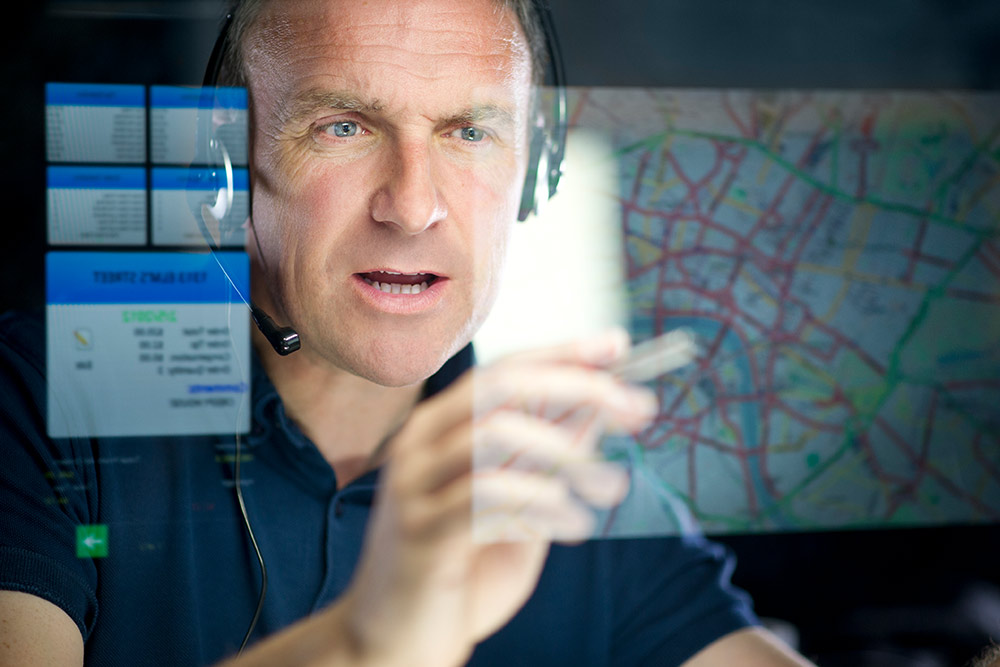 3. Keep Track of Deliveries and Stop Error
TMS solutions are not only about back-office planning. A few also include powerful electronic proof of delivery (ePOD) functionality. 
TrackTrans provides a fully integrated ePOD capability as standard. All your drivers need to do is install the free app on their own mobile phone (you don't even have to pay for any tech) and it provides the ultimate in tracking and proof of delivery. It helps you keep track of your drivers, vehicles and deliveries, allows your drivers to provide fully traceable proof of delivery – and collection if you want – and removes any problems with lost paperwork.  And if there ever is a query from a customer, you've got all the information and proof you need with time-and GPS stamped photos. Plus, with advanced TMS and ePOD solutions like TrackTrans, not only can you fully automate your proof of delivery process, you can also make real-time updates to driver schedules through the mobile TrackTrans app, giving you complete flexibility and control without even having to pick up the phone.
4. No Re-Keying
The best integrated TMS provides seamless connection with other applications you might be using in both your own business and your clients. This lowers costs and helps simplify your operation.
TrackTrans creates a single version of the truth, by integrating the TMS with other business management solutions you might be using such as financial or warehouse management systems. This helps avoid manual overheads – or worse, errors – and thanks to intuitive dashboards – it helps provide both your clients and your own team with a highly accurate overview of what's going on. This level of integration enables you to precisely track each shipment up and down the supply chain; giving you insight into how specific movements will impact the rest of your operations.
5. Make the Most of Your Resources
Transport management software not only helps you monitor your vehicles and drivers, but it also uses advanced data and sophisticated algorithms to plan the most efficient way to reach a destination. Once updated, all the information regarding locations, route changes and additional directions is automatically sent to your drivers' mobiles and can be accessed and updated in real time. 
TrackTrans also gives you a detailed view on all your personnel, allowing you to easily allocate jobs while still taking into account a drivers' location and current workload. 
6. Manage Sub-Contractors and Multi-Depots
One of the most challenging aspects of any distribution business is to connect the many partners, clients and sub-contractors that have input on the freight movement process. For example, you might be using a combination of both their own fleet and sub-contractors – both of which need optimizing for cost and delivery efficiency. TrackTrans provides you with the necessary visibility, giving you instant access to shipping requirements, direct and contractor options and costs so that you can handle consumer demands and control costs. 
Further, TrackTrans allows you to operate multiple depots, pop-up depots and even third-party warehousing from a central planning office. Through the course of the day, you can keep every depot updated on despatches and deliveries, allowing them to plan in advance.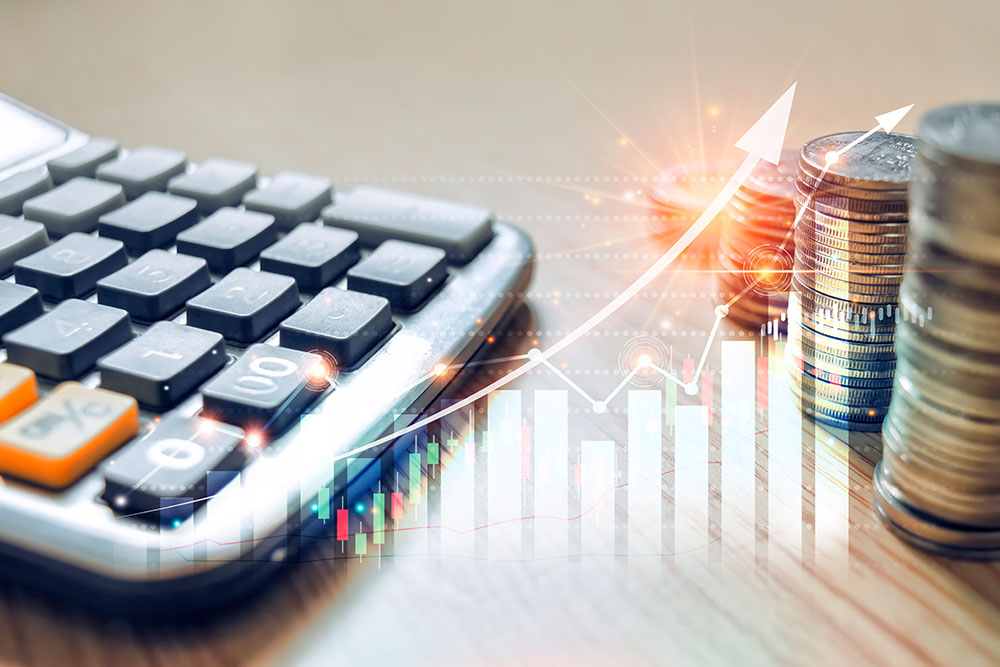 7. Rapid Return
Modern TMS solutions are typically cloud-based offering an attractive alternative to traditional in-house data-centres, making them cost effective, quick and easy to deploy, yet flexible enough to meet the varied needs of each business.
The TrackTrans TMS has been developed from the outset with the goal of making it the most flexible, best-in-class TMS on the market, and a key element of this approach is Cloud-first. In short, the very latest features and functions of your TMS will always be at your fingertips. TrackTrans manages everything for you, you don't need to worry about the maintenance of your software or the hardware on which it resides. Plus, it offers greater flexibility for your staff in their day-to-day work. If for example, they need to access any information or documents while they're away from the office – with the correct security and authentication – they can easily access your 'virtual-Cloud-office' whenever necessary through any mobile and web-enabled device.
TrackTrans
If you're thinking of implementing a modern TMS, we'd love to chat with you.  We'll happily share our experience and explain how other companies like yours went about the evaluation and implementation process.
TrackTrans is a proven, modern and flexible TMS that has an enviable customer list spanning road transportation, freight forwarders, vehicle logistics and own-fleet operators with clients of all sizes, ranging from smaller operators to some of the best-known brands in the sector including XPO, Manheim, Richard Tovey, Pets At Home and many more.
Why not test drive your tailor-made TMS and try TrackTrans' free demo today!