For the majority of the world, the coronavirus vaccine promises a return to normality - an end to months of hardship. For the transportation sector, however, its distribution presents a logistical challenge unlike any before.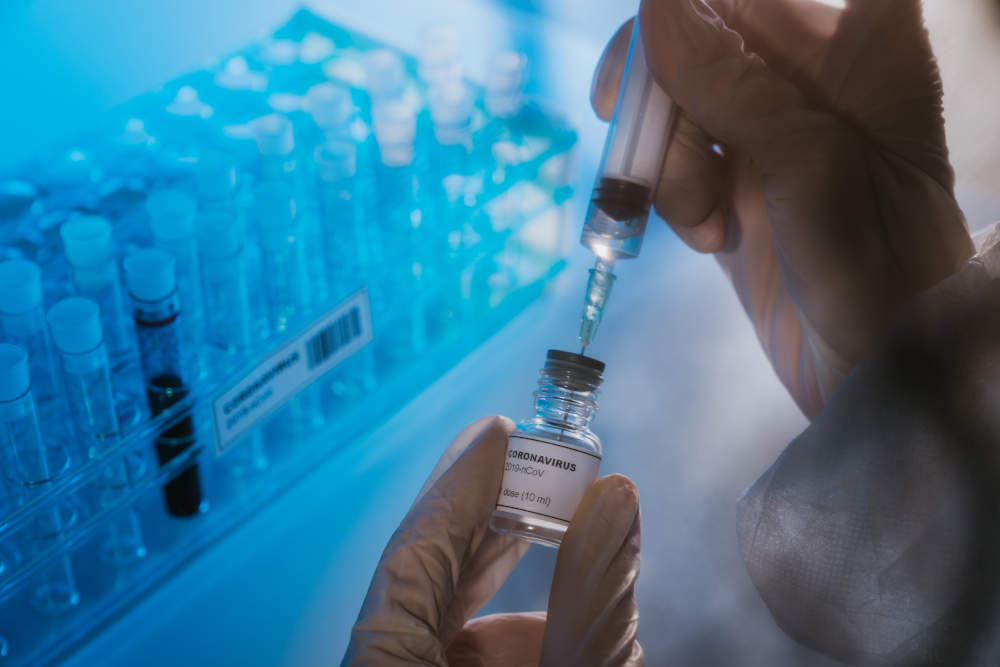 With 60% of the world population requiring inoculation in order to achieve a state of herd immunity – 5 billion vaccines will be required. According to industry professionals, being able to successfully deliver the vaccine in such vast quantities is predicted to be the biggest challenge ever faced by the airfreight and logistics sector. 
Currently, the UK has placed orders for six experimental vaccines, taking its potential stockpile of doses to over 400 million. The logistics sector is simply waiting for one of the drugs to be declared safe and ready to go – once that happens, the supply chain will be stretched further than ever before. 
In it for the long haul
Air will be one of the main networks utilised for distribution and with planes grounded due to a lack of passenger air travel – getting the vaccine to such a vast amount of people could take months. While the proposed vaccines are scheduled for approval in late-2020 to early-2021, the distribution may not end until late next year.
Certain drug companies are using new technologies to speed up development – due to this, some vaccines contain a high-protein base and need to be stored at ultra-cold temperatures as low as minus 80 degrees Celsius. The medication will therefore have to be distributed via the 'cold chain' – the logistics network for items that require refrigeration or freezing. This means that from the production plant to the patient, whatever mode of transport the doses take – plane, lorry, delivery van, motorbike courier, doctor's bag – they must be kept cool or they will be rendered ineffective.
Keep it cool
In preparation, private logistics companies such as DHL and UPS have been investing in their cold chain capacity, building high capacity freezer farms in major cities around the world to house vaccines for distribution. DHL and McKinsey say 15,000 flights and 15 million cooling boxes will be needed over two years, but there are so many unknowns at this point that those figures are simply guesstimates. 
DHL's pharmaceutical logistics chief said about 25 to 30 countries, with a combined population of 2.5 billion, have the infrastructure and capability to ensure trouble-free delivery of deep-frozen vaccines. An additional 60 countries, with 5 billion people, will be able to handle the refrigerated vaccines. 
Be prepared
"There is no doubt this will be seen as one of the biggest logistical challenges of the century. What you've got here is essentially like a product launch, because you need a fast ramp-up, then a different supply chain for when it reaches a steady state, then one for a decline in demand. There has been nothing like this scale."

– Professor Richard Wilding, Cranfield University
Despite the gargantuan trials ahead, gradually more vaccines will enter the market – many of which will require basic refrigeration, meaning that supply chains will only be required to maintain a temperature within the 2 to 8 degree Celsius (35.6 to 46.4 degrees Fahrenheit) range. These are likely to come in single-dose vials and be individually packed with a syringe, allowing for additional space to improve convenience for the end user.
As we reach a level of herd immunity through the use of vaccinations, and also the exposure of those who have had the virus and overcome it – the urgency will dissipate. It's likely that we will see a more traditional pharmaceutical distribution scenario where products will be moved into a country, then warehoused and supplied on demand as necessary. 
In the meantime, it's imperative that the industry prepares for the coming months. In order for companies to efficiently cope with the colossal demand, infrastructures will need to be digitally reinforced by a reliable Transport Management System. TrackTrans offers a powerful, cloud-based, easy-to-use solution – enabling you to monitor stock in and out of the warehouse, track the progress of consignments in real time and receive detailed proof of delivery notifications – all from one application. 
Get started with TrackTrans today and try our free demo!