With the Brexit transitional period set to conclude in mere months and COVID-19 cases continuing to ascend, Britain's logistics sector is entering uncharted territory.
Amongst the plethora of challenges set to emerge in the coming weeks – delays look to be a certainty, therefore keeping track of consignments will be integral in ensuring an efficient operation.
Reliable electronic Proof of Delivery (ePoD) technology will be essential to every haulage firm. TrackTrans' GPS tracking enables you to view your drivers' location in real-time and generate live ETAs which can be checked by clients. In the current economic climate where setbacks are likely to become commonplace – our software's ability to store route details for an agreed period of time will be invaluable in the event of potential PoD disputes. 
Keeping a Distance
TrackTrans allows customers to sign on the screen when confirming an arrival, thus producing an instantly viewable online ePOD complete with the location and timestamp. This technology has enhanced business efficiency and enabled companies to limit paper wastage – however, as we remain in the midst of a global pandemic, many customers will be reluctant to sign a proof of delivery.
As the coronavirus is spread by close contact, this is a valid concern for many and drivers should maintain a social distance at all times. A failure to obtain an ePOD could potentially leave operators exposed to future claims for short or non-delivery of the goods and therefore non-payment and/or claims in respect of failure to perform their contractual obligations.
Given the circumstances and the importance of obtaining an ePoD, operators will be required to seek to offer a number of proactive solutions to alleviate customer concerns, whilst ensuring that a record is kept demonstrating that the goods were successfully delivered.
Photographic Evidence
TrackTrans enables you to upload pictures associated with a delivery, for complete transparency. This is an excellent alternative to having the driver breach the '1 metre plus' social distancing rule to obtain a signature – instead, they could take a photograph of the customer with the product where possible, or alternatively of the product delivered at the customer's premises.
Consent should be obtained and customers should be informed that the photograph would be deleted once email confirmation of safe receipt has been received.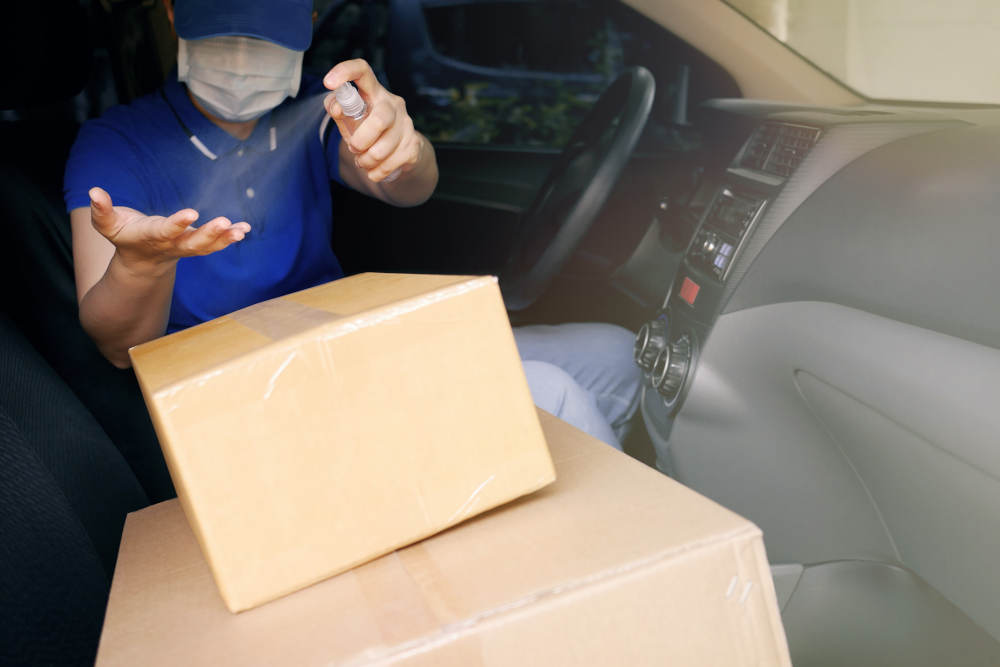 Maintaining Hygiene
Masks, hand sanitiser and anti-bacterial wipes should be an essential items for all drivers. The practice of appropriate hygiene will help reassure customers that you are taking all of the necessary measures and precautions to prevent the spread of the virus. Customers should also be given the option to wipe down the electronic devices themselves prior to signing.
It is also important to document any changes to the contractual position regarding delivery of goods and furthermore, to ensure appropriate training is provided to drivers and that the processes can be referred to by the workforce.
TrackTrans enables you to retain a strong line of communication with employees and provide great customer service, regardless of the economic uncertainty. Try our free trial and get started today!