The 31st of October saw the start of the 2021 United Nations Climate Change Conference (COP26) in Glasgow. This 12-day long conference aims to bring the world together and commit to enhancing international ambitions towards the mitigation of climate change.
So, what does this global event mean for logistics – specifically, road transportation? With the UK government recently revealing their net zero aspirations for 2050, businesses are having to examine their operational practice and embrace new sustainable innovations to reach the country's demanding targets. 
A best-in-class Transport Management System (TMS) can help businesses transition toward a greener supply chain, as well as provide countless other benefits. In this week's blog, we're exploring the impact COP26 will have on global logistics and how the latest technology can steer you toward a greener tomorrow.
What is COP26?
The name COP26 stands for 'Conference of Parties', with the conference in question being a gathering of the UN Framework Convention on Climate Change (UNFCCC) – consisting of over 100 countries. Since 1995, the COP has convened every year, with the primary goal of establishing objectives and methods to reduce greenhouse gas emissions.
The UK Government has structured this year's summit around five key themes. These are as follows: 
'Adaption and Resilience' – to help communities adapt to, and prepare for, the worst impacts of climate change
'Nature' – addressing biodiversity loss
'Clean Energy' – the adoption of clean energy and phasing out of coal

 

'Finance'- investment to support the zero-emission goals

 

'Clean Road Transport' – cutting emissions in this specific sector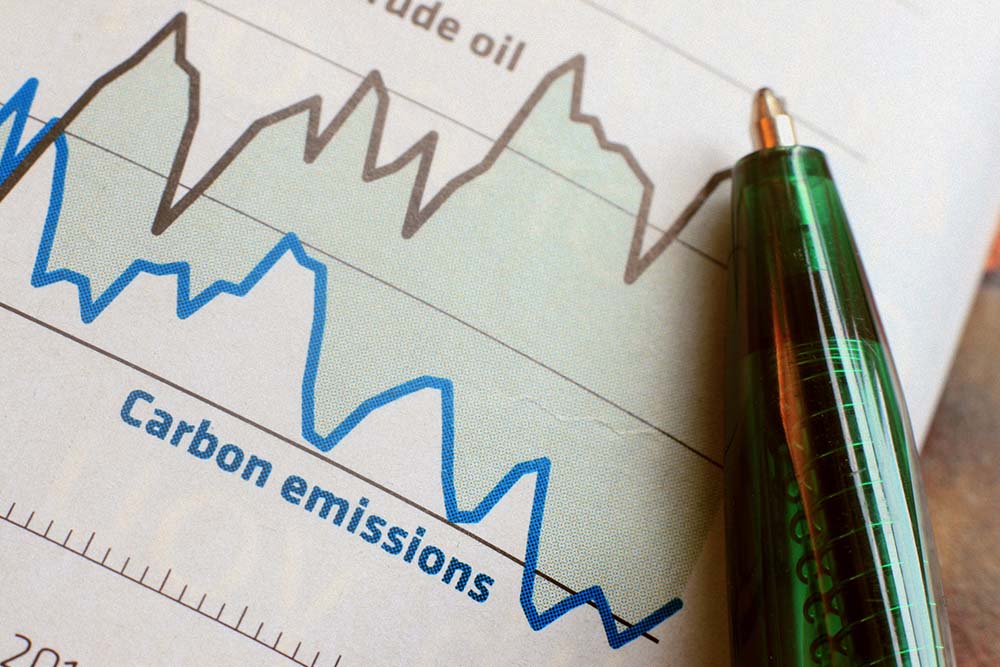 The Road to Zero
While 'Gross Zero' would be the obvious ideal, reducing all emissions to nil is simply unachievable – therefore, 'Net Zero' has become the key strategy of most nations. This target can be achieved by planting or protecting forests; creating 'carbon sinks' that help balance the volume of greenhouse gas emissions produced and the amount removed from the atmosphere. 
Since 2005, Carbon Market Mechanisms have been applied to European sectors, including power and heat generation, oil refineries, steel works and, since 2012, commercial aviation. It is expected that similar plans will be made for the shipping and road transport sector at this year's COP26. 
Known as an emissions trading scheme (ETS), this market-based approach at creating carbon neutrality puts a price on greenhouse gas (GHG) emissions. The government caps the number of emission units in line with its emissions target, and the trading market sets the corresponding emission price.
Each emission unit is like a voucher that allows the holder to emit one tonne of GHGs. During trading, an entity having more emissions is able to purchase the right to emit more, while an entity with fewer emissions is allowed to sell its right to other entities. The concept is also known as cap and trade, since the quantity of allowances issued adds up to the limit imposed by the authorities.
Go Green with a Best-In-Class TMS
With conversations already veering toward the decarbonation of HGVs, it's clear that COP26 is having major ramifications for the supply chain and logistics industry. To reach these ambitious goals, the sector will have to undergo significant structural changes to adjust to a 'Net Zero' future.
Although much eco-friendly hardware remains unavailable to hauliers; there are other ways in which businesses can reconfigure their operations to usher in a green tomorrow. As discussed in our previous blogs, artificial intelligence and Cloud-technology are already allowing logistics firms to reduce costs and increase efficiency – however, a TMS as versatile as TrackTrans has much to offer businesses from an environmental perspective. 
1. Plan routes to limit miles traveled 
TrackTrans TMS acts as your control tower that gives you an omniscient view over your operation – this overview results in fewer miles driven and consequently less emissions. With a drag and drop route planner, you can ensure that all shipments move across the most fuel-efficient route. Our software also allows you to eliminate empty miles by optimising continuous moves with multi-pick and multi-drop. 
2. Automate processes to reduce reliance on paper
"Paper doesn't grow on trees!" – well, actually it does – and that's precisely the problem! As previously mentioned, the planting of trees is integral in the government's plan for 'Net Zero' – therefore, by using less paper, you can reduce your impact on deforestation. You also cut the energy used to create the material, therefore preventing climate changing emissions, water usage, air and other pollution and finally; you produce less waste!
Changing the way you work with a TMS can improve your supply chain's environmental responsibility. TrackTrans allows you to automate manual processes and simplify access to large amounts of data, without using paper to print spreadsheets. 
3. Select environmentally friendly carriers
The issues currently spoken about in COP26 are macro issues and can't be addressed by one organisation – hence why collaboration is absolutely key in achieving a successful outcome. A TMS gives you the option to choose who you work with – allowing you to make the conscious decision to select carriers who run an environmentally responsible operation. 
These businesses could be using new engines or testing alternative fuels in order to reduce their carbon footprint. With so many cogs in every supply chain, be sure to collaborate with those who operate with the planet's future in-mind!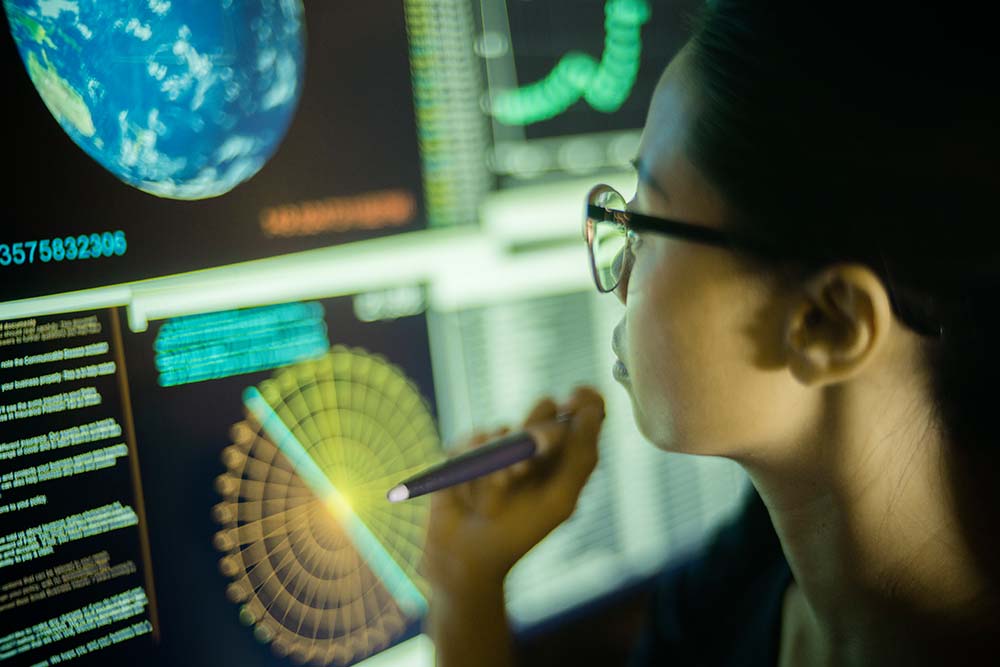 TrackTrans
The biggest area of environmental impact for most organisations happens in the supply chain. From this, it's clear that now is the time for logistics leaders to step up to the challenge, lead the fight against climate change and collectively make great progress. 
As the doomsday clock approaches midnight, enterprises are being driven by their customers, investors and regulators to make a change. All shippers and 3PL firms should be thinking about our future climate-induced risks; this means assembling a concise plan of action that ensures business continuity in a time of crisis.
Take your first step into the future and get started with TrackTrans today. Our cloud based solution provides all the advantages of an enterprise-strength solution to logistics, transportation and distribution companies of all sizes.