A recent survey conducted in the UK has revealed that just over 10% transport firms provide cybersecurity training for their employees. This places the transportation sector as the second-lowest performer out of 18 industries studied. Only 11% of these companies confirmed that their staff is adequately prepared to deal with cyber threats such as email hacking, phishing and account takeover attacks.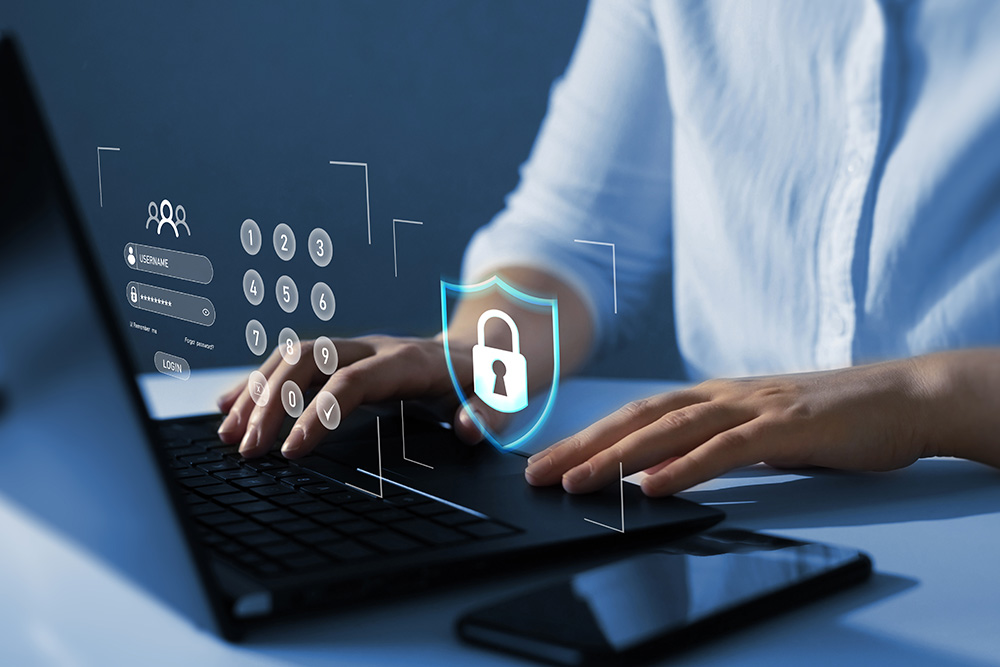 These statistics are striking – especially given that 41% of the surveyed companies admitted to having experienced cyberattacks through email hacking. In a world where digitisation is an absolute necessity for businesses – how can firms protect their infrastructure from catastrophic data breaches or other malicious online attacks?
Cybersecurity should be a key consideration when selecting a transport management system (TMS) for your business. Generally speaking, are two options; a traditional, client server model or a cloud-based TMS. In this week's blog, we're delving into the details of each model and revealing which most effectively minimises cybersecurity risks.
Enhanced protection
Traditional client-server models often store data within company premises, potentially lacking proper security measures such as restricted access or surveillance. Opting for this model will also require an in-house team of cybersecurity experts to protect your data.
In contrast, a cloud-based servers are managed by team of software professionals highly experienced at maintaining secure operations. These providers adhere to strict protocols for ensuring physical server access security.
IP security
Cyberattacks typically originate from remote sources, with attackers gaining initial access through user accounts. This may involve phishing emails, password theft, or exploiting vulnerabilities in a network. Once inside, attackers navigate through security layers to achieve their objectives.
A best-in-class cloud-based TMS employs advanced protocols and encryption techniques, similar to those used in online banking. These measures establish secure communication channels between the system and authorised users' web browsers, offering robust protection against spear-phishing and other cyber threats.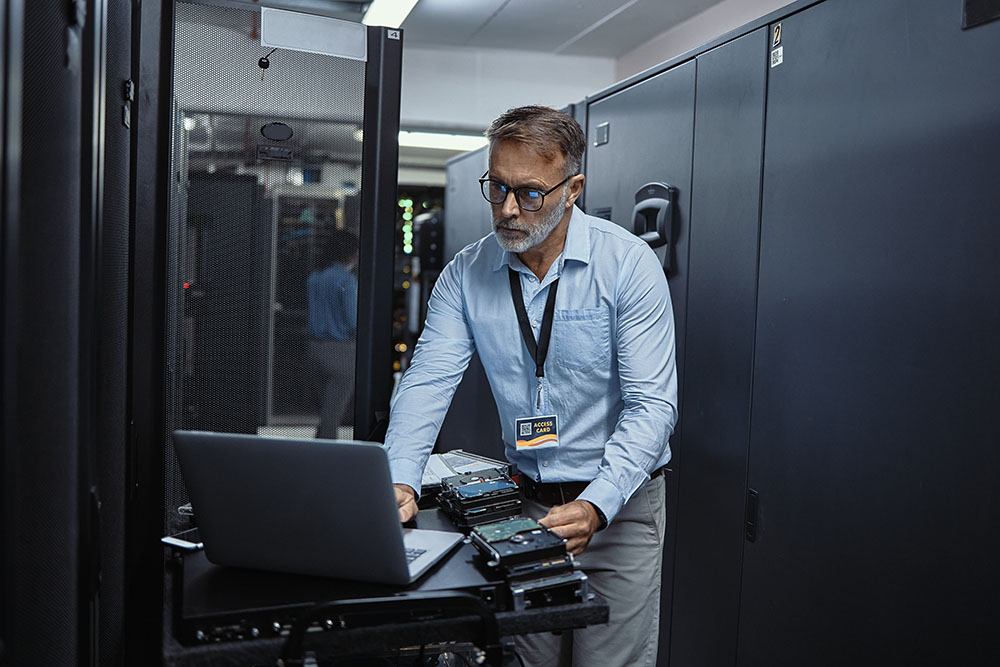 Network oversight
Maintaining comprehensive visibility into network traffic is crucial for identifying anomalies and addressing breaches promptly. Unfortunately, traditional transportation companies tend to detect breaches after an average of 192 days, and containment requires an additional 60 days. This delay can result in significant financial and reputational damage.
A cloud-based TMS enjoys an advantage in this area. Service providers employ teams that actively monitor the IP traffic on each server 24/7 – any suspicious activity is detected and dealt with before any damage can occur. Patches and updates are also regularly deployed to ensure the security of the network.
TrackTrans
TrackTrans cloud-based TMS, WMS, ePOD solution have been recognised by the International Organization for Standardization (ISO), having received both ISO27001 and ISO900. These certifications allow you to relax knowing that your data is safe hands.
TrackTrans not only boosts digital security but also offers cost savings and improved communication with customers and drivers. Eliminate spreadsheets, streamline your operation and focus on what you do best.
All these benefits come at a scalable monthly cost, tailored to the size and needs of the business. Try our free demo today and enhance your business with a more efficient transportation management experience